My first typhoon (and how to spot enemy soldiers)
A typhoon, an earthquake, and the prospect of war have prompted me to assess my emergency preparedness…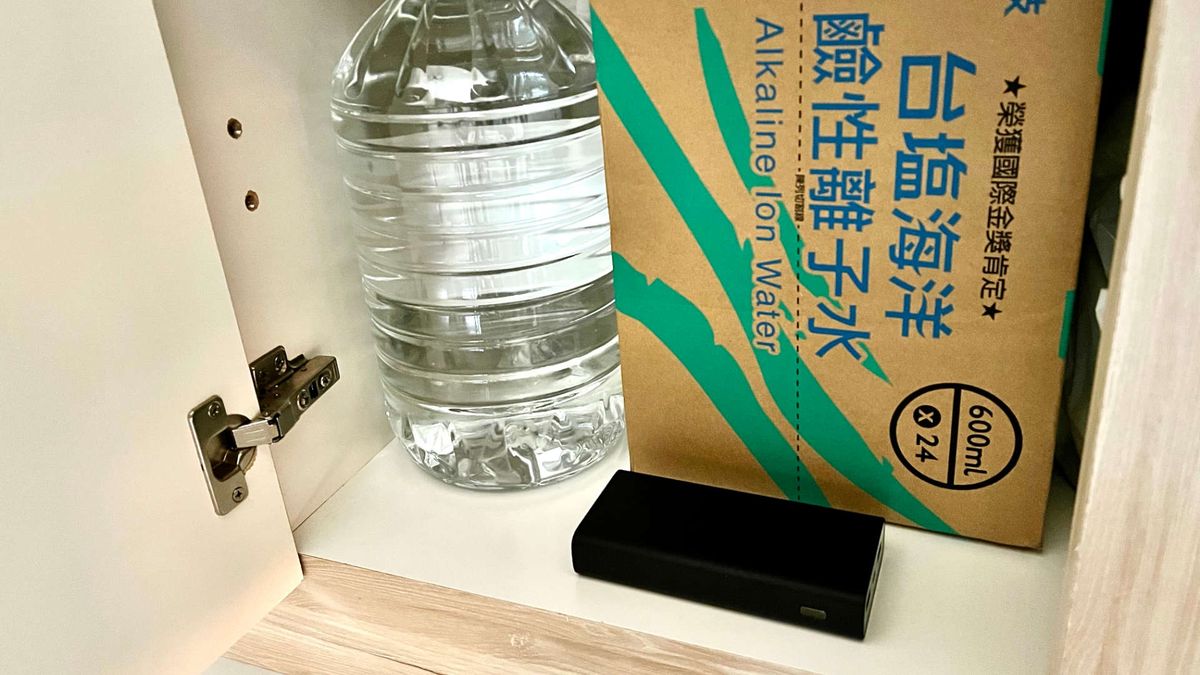 As Typhoon Mawar approached Taiwan in the last week of May, I stepped up my disaster preparedness. I'd already bought many days' worth of bottled water, and had a first-aid kit in the bathroom, but I decided to stock up on more stuff:
A high-capacity battery bank
Dried food
Extra toilet paper and hand sanitizer
Spare batteries for my torch
Spare batteries for my toilet (it needs electricity to flush)
A radio
I bought all but the last item, figuring my Chinese isn't good enough to understand emergency broadcasts.
Then, thankfully, Mawar diverted from Taiwan:
A week later, while enjoying calm weather with a friend from New Zealand, walking past the Entrance Gate of the Port of Kaohsiung, we received this emergency alert: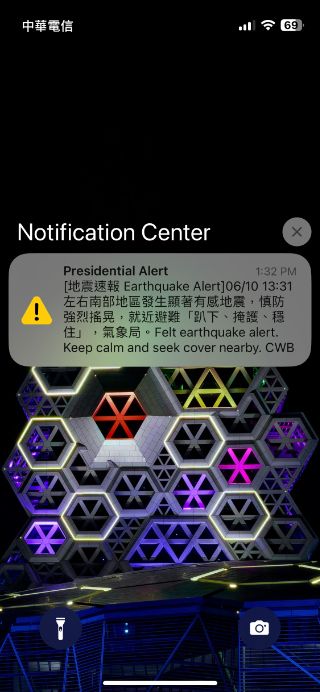 Everyone around us ignored it. There were 15-story buildings across the road but no tall structures on our side, so after waiting a minute but feeling nothing, we continued on.
I later learned it was a magnitude 5.3 quake, centered 10km underground, 35km away. It caused one brick house to collapse.
A classmate felt it strongly in his eighth-floor apartment—enough to genuinely scare his children. He said if you're in an apartment when an alert comes, you should immediately open the front door so it can't jam and trap you inside (in case of a gas leak or fire).
So, after the earthquake and typhoon, it was timely that, just yesterday, the Ministry of National Defense released its 2023 Civil Defense Handbook: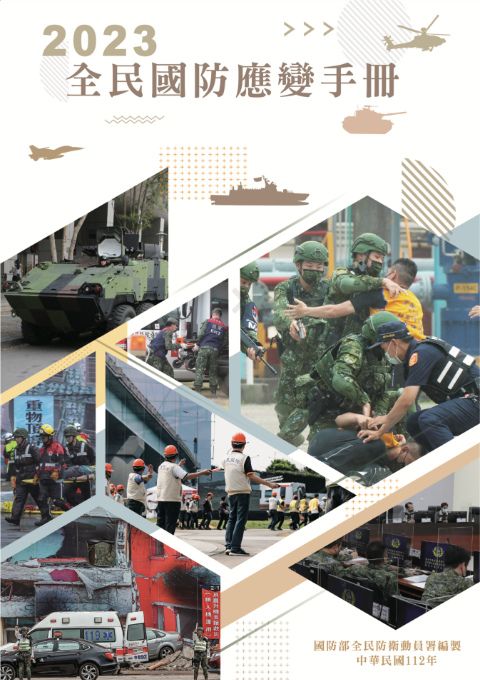 Unsurprisingly or not, the Handbook has a strong focus on preparing for war.
The New Zealand Civil Defense Handbook, for example, probably doesn't have a photo like this on page 4: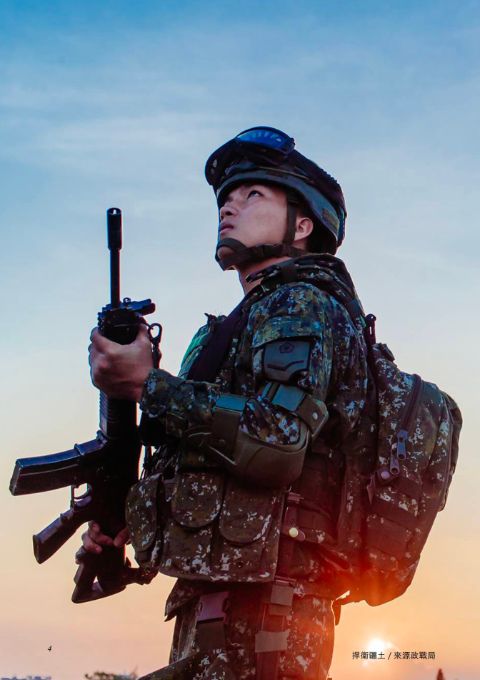 Furthermore, the New Zealand Civil Defense Handbook probably doesn't train you to spot enemy soldiers on pages 25–26: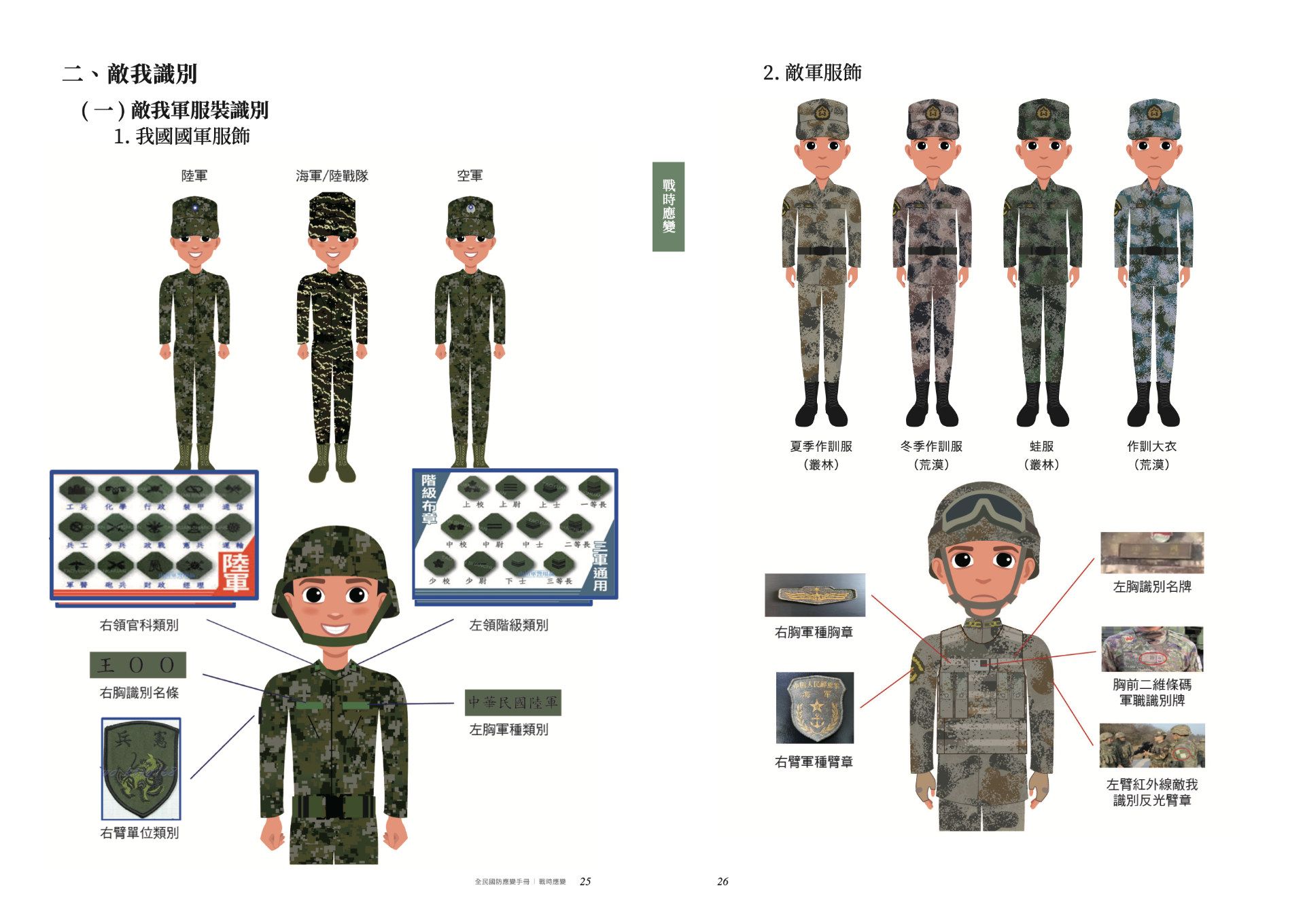 The Handbook also links to a Google map showing the location of 89,405 air defense shelters across Taiwan. Conveniently, there's one under my building (rated to hold 960 people).
On pages 8 and 9, however, I discovered I'm not as prepared as previously thought.
The Handbook recommends I also get:
A lightweight raincoat
A spare key for my apartment
A steel cup, bowl, and cutlery
A whistle
Copies of my ID and health documentation
Cotton gloves
Spare cash (in small denominations)
So, in addition to swotting up on enemy facial expressions, I have some shopping to do…
---