A trip to Baoshanerjituanyinghua Park
Or: a trip to the mountains to see cherry blossom…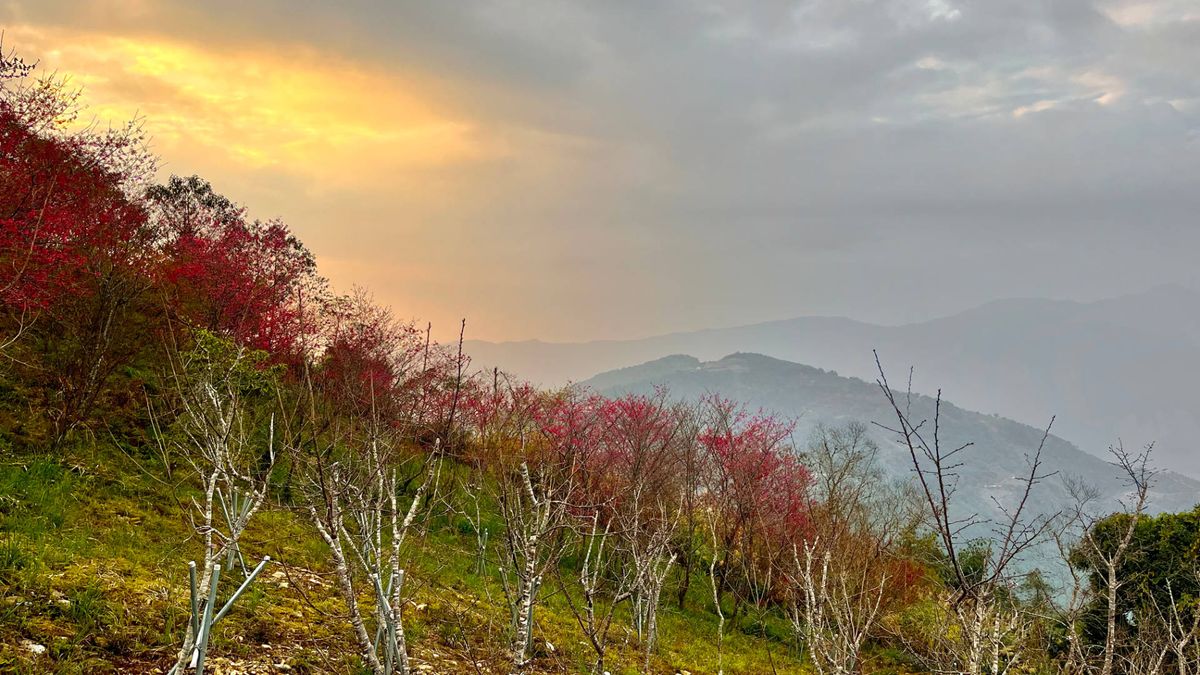 This weekend I was invited on a road trip, around two hours each way, to see some of the first sakura/cherry blossom of the season. This was my first time exploring the Taiwan mountains, and my first time exploring the countryside around Kaohsiung.
It took half an hour to leave city traffic, before cruising on an elevated expressway in a self-driving Skoda. The autonomous steering was powered by an aftermarket system, something I hadn't previously known was possible.
It was a great ride, but as we started up the narrower mountain roads, my friend kindly adopted a hands-on driving technique.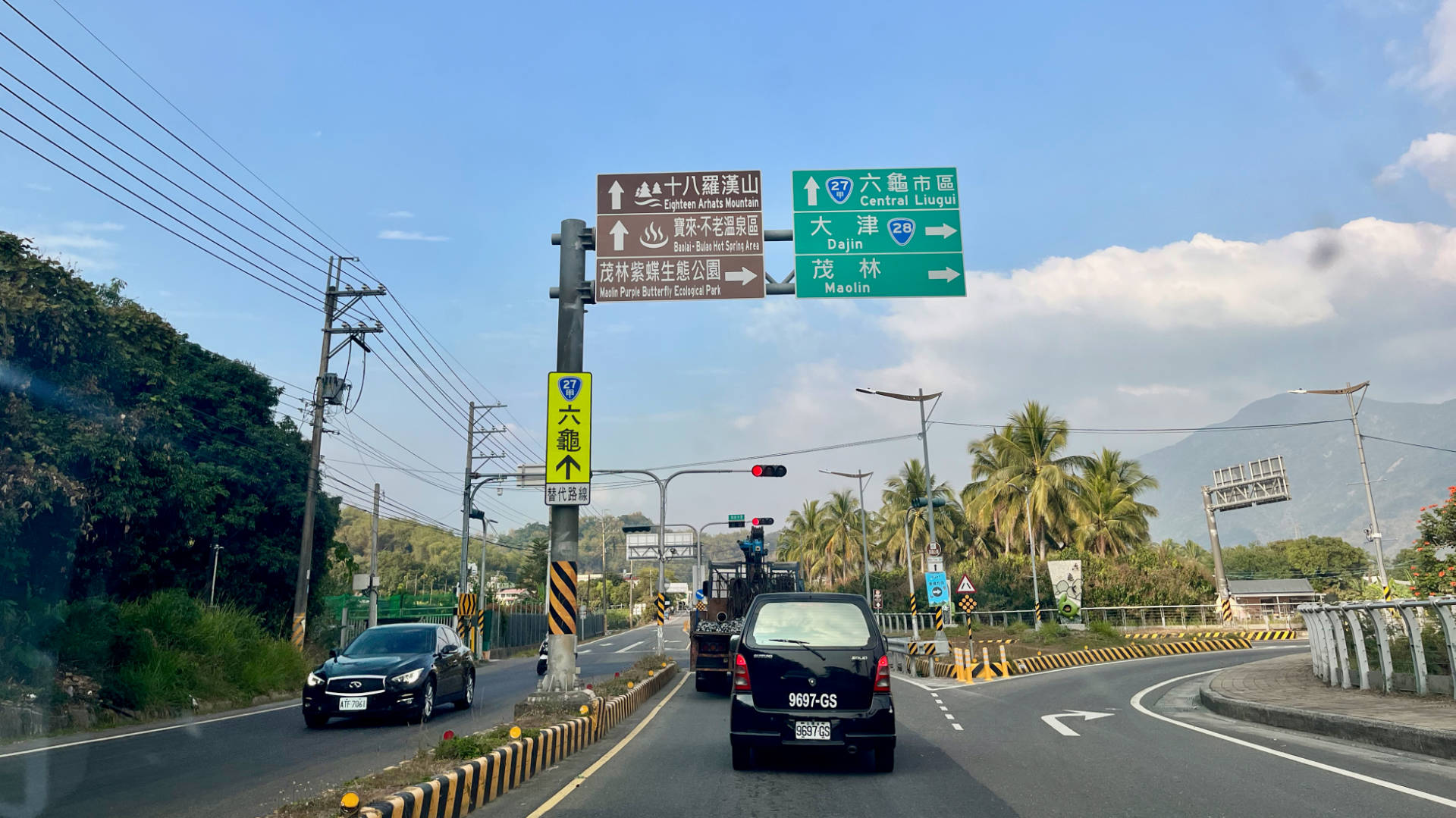 The mountain roads were winding and dramatic, with one-lane bridges curved around the inside of steep ravines. I regret not taking photos, as it was dark by the time we drove back.
Some bridges were painted geometrically in yellow, red, and green. I later learned these mountains are the domain of the Bunun people, one of 16 indigenous groups formally recognized in Taiwan. The bridges are painted in a traditional Bunun pattern.
A food market was operating at the Baoshanerjituanyinghua carpark. The air was smoky, with jovial tunes pumping through the PA system:
Just uphill from the market, we came to the most popular sakura field. People were picnicking and taking photos: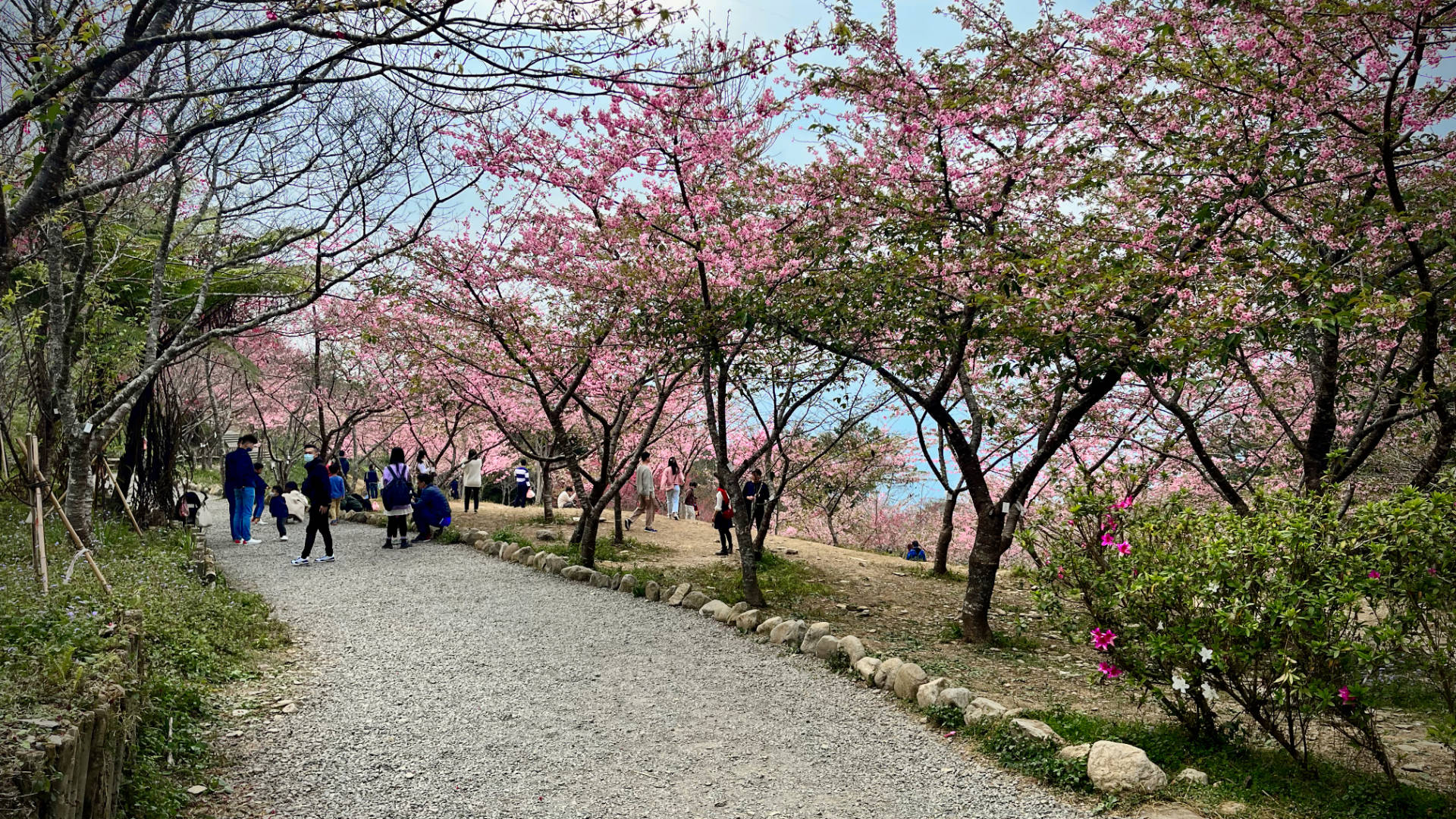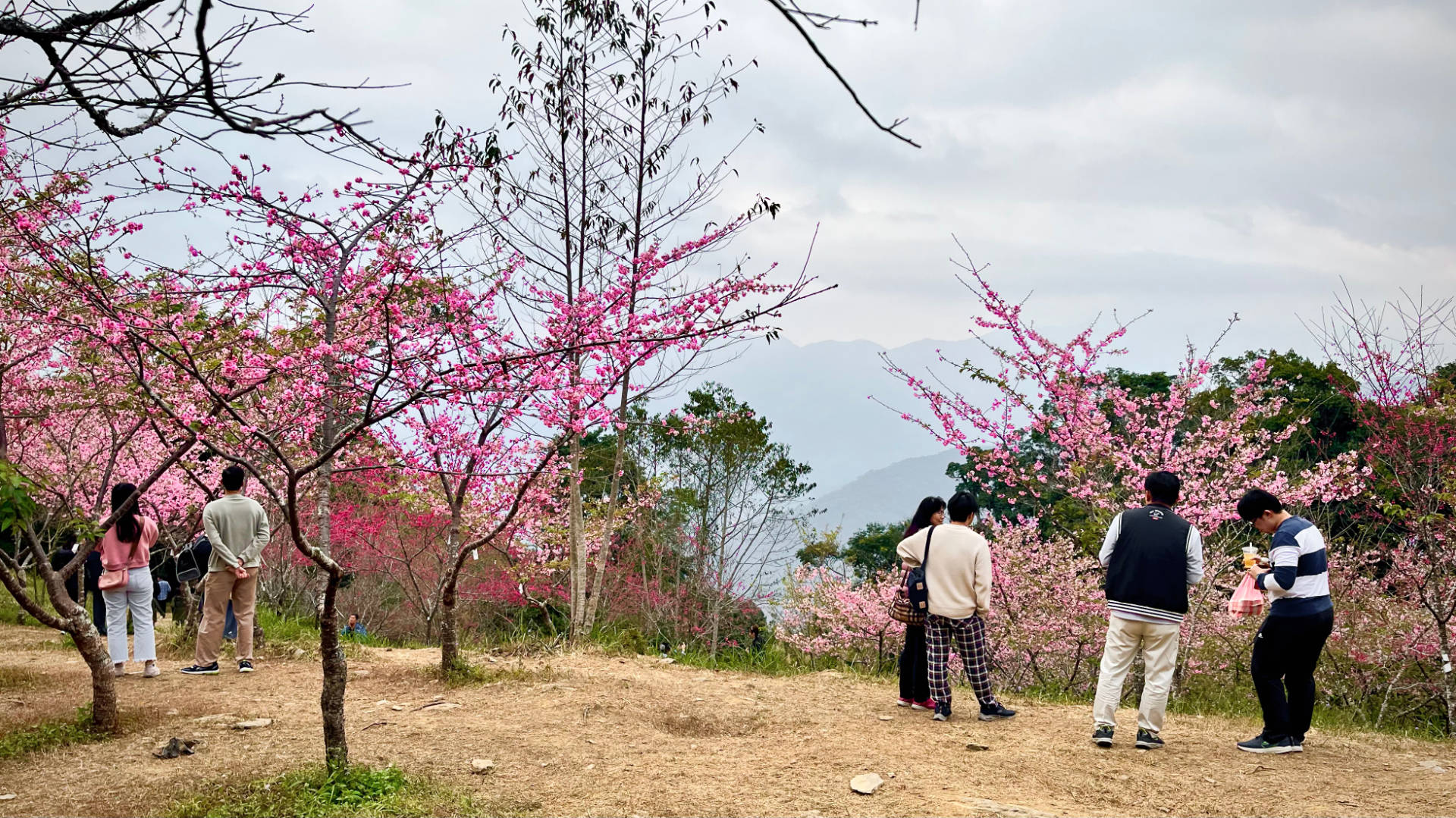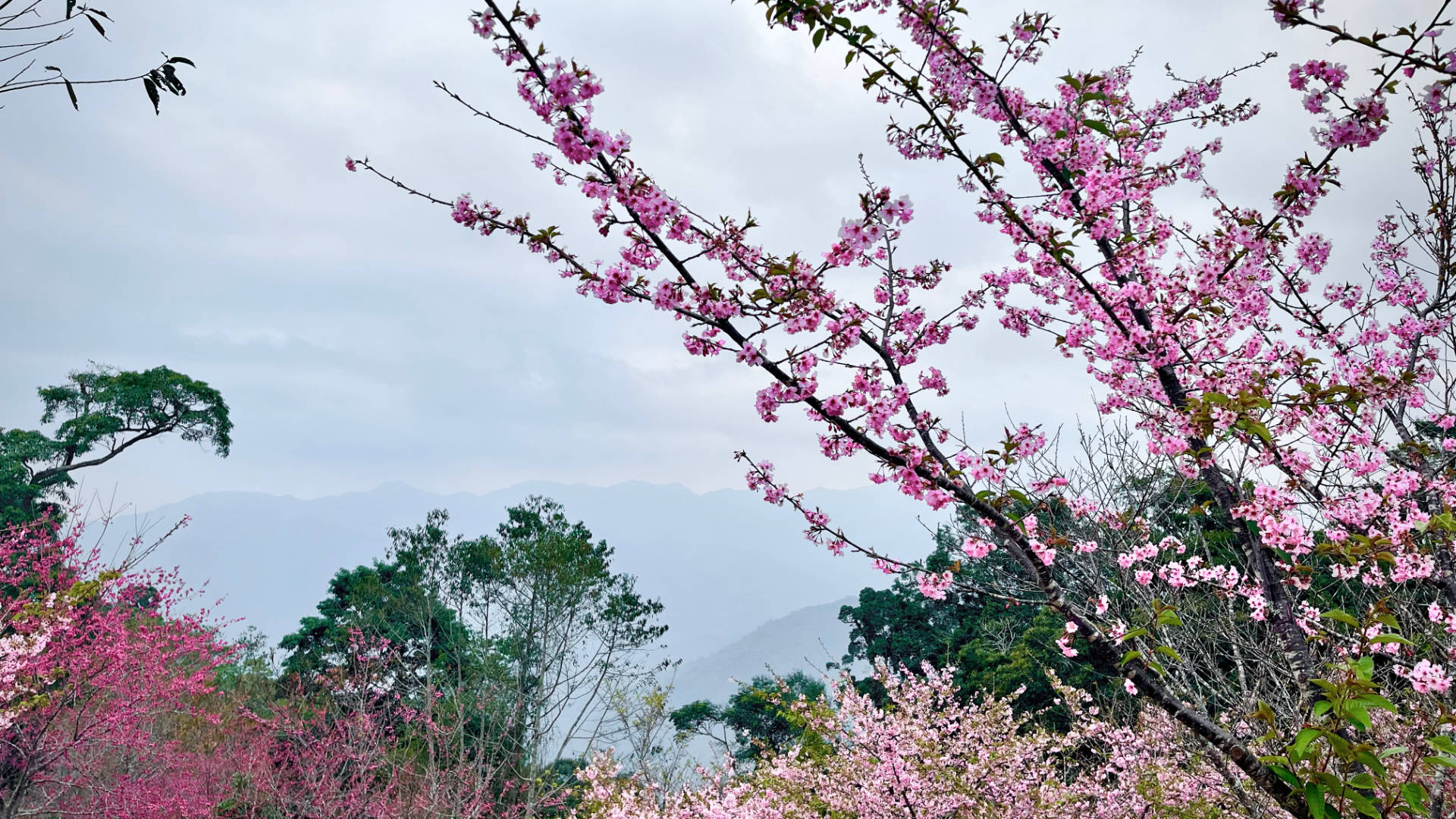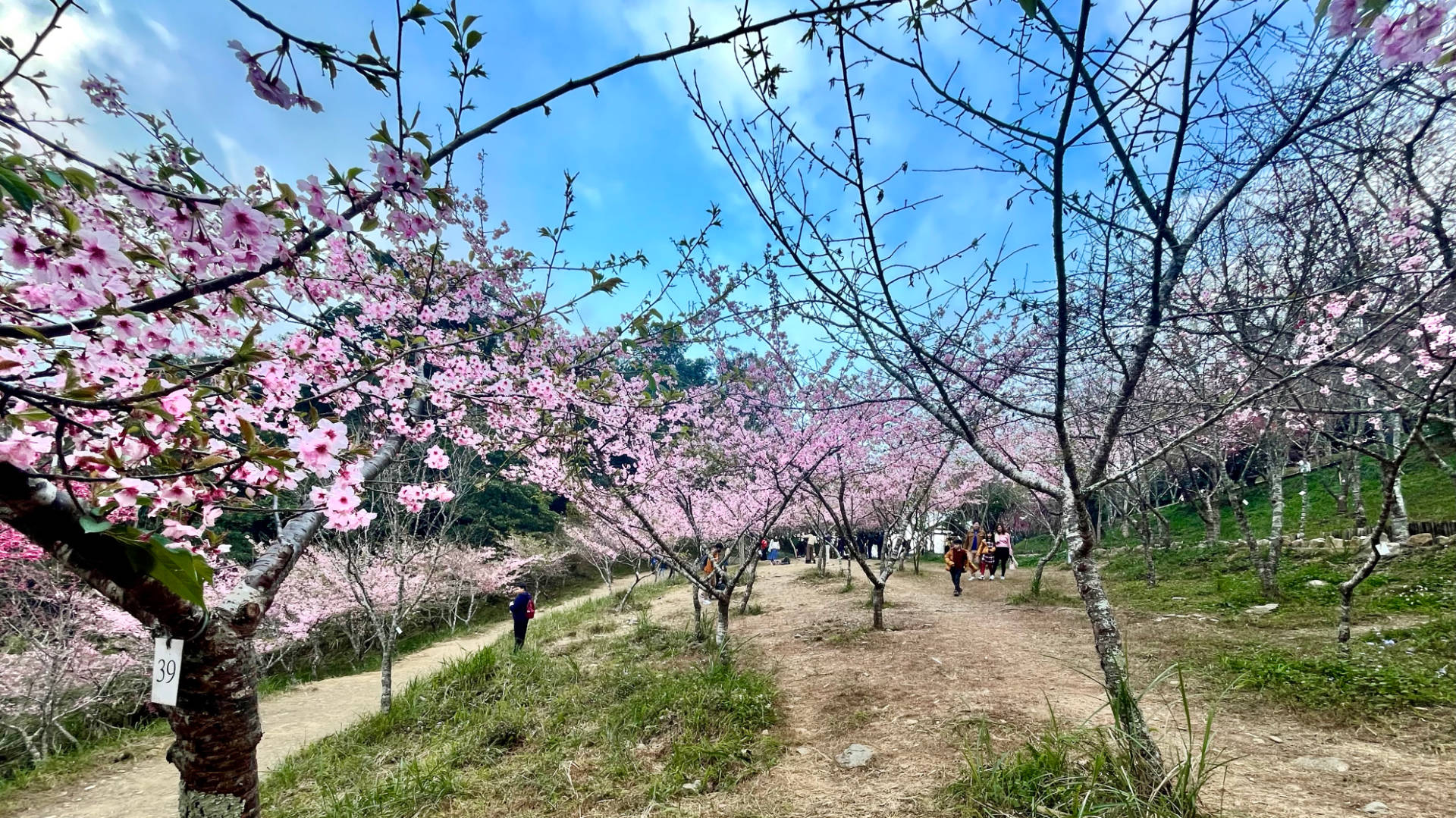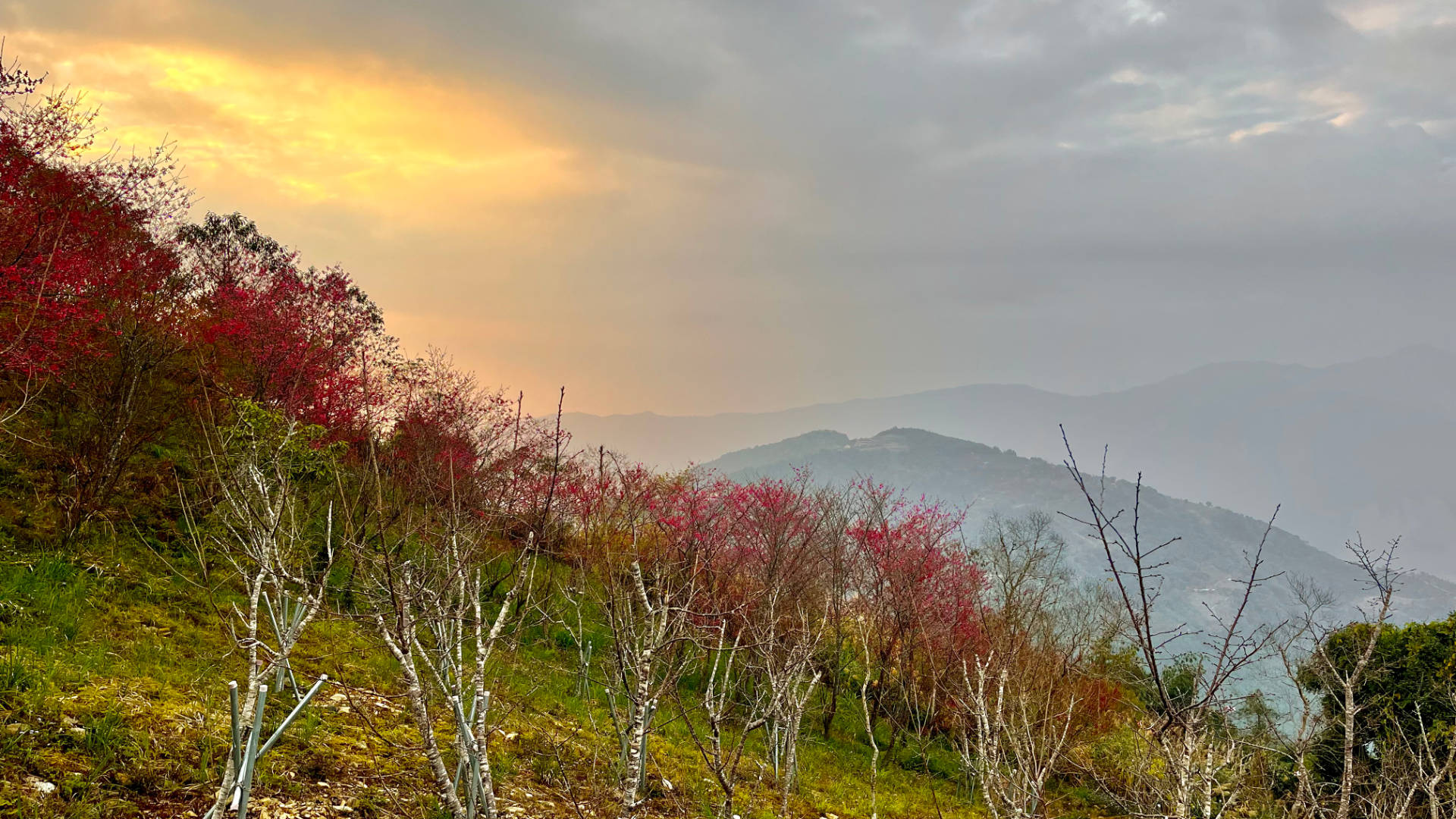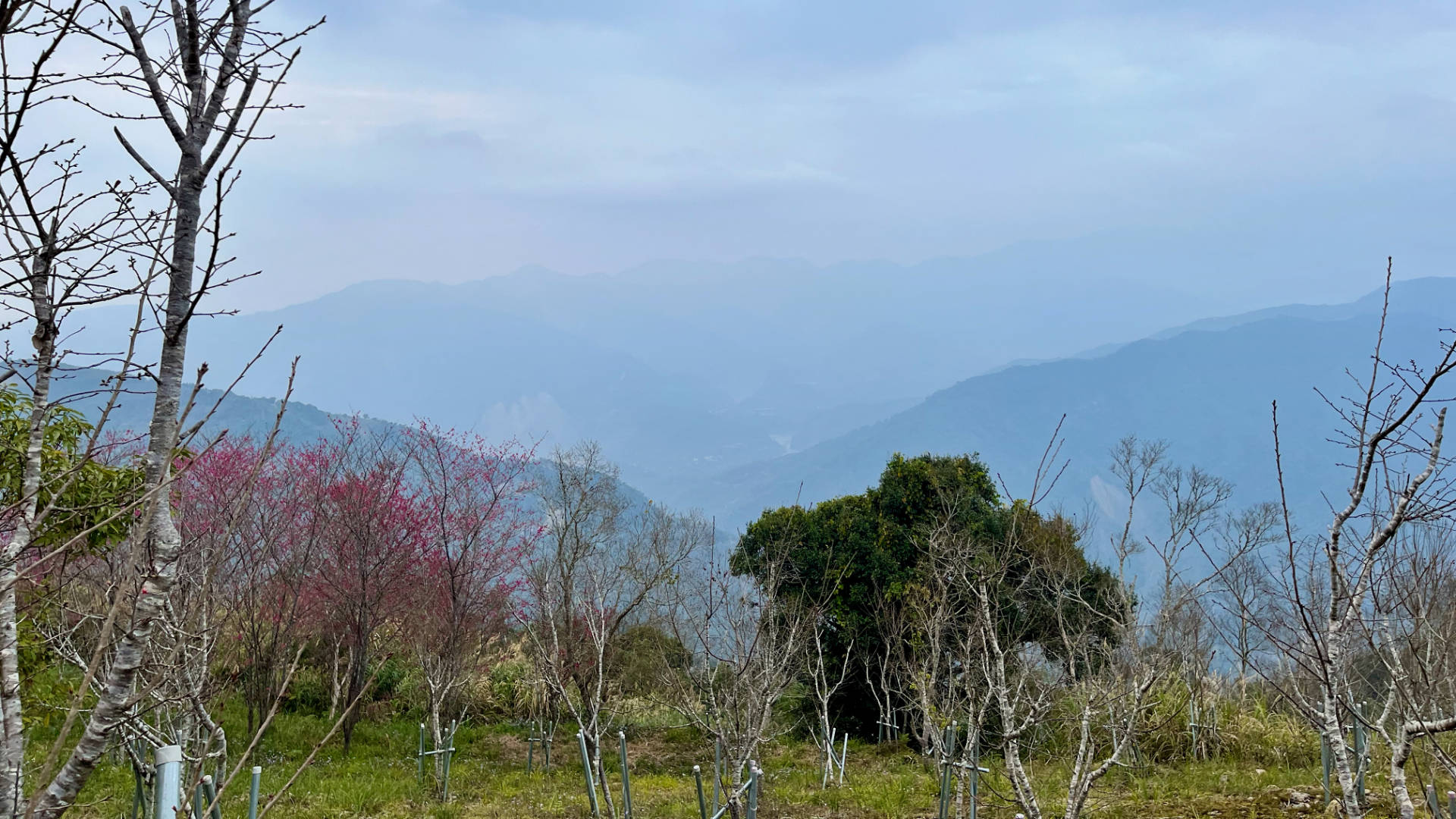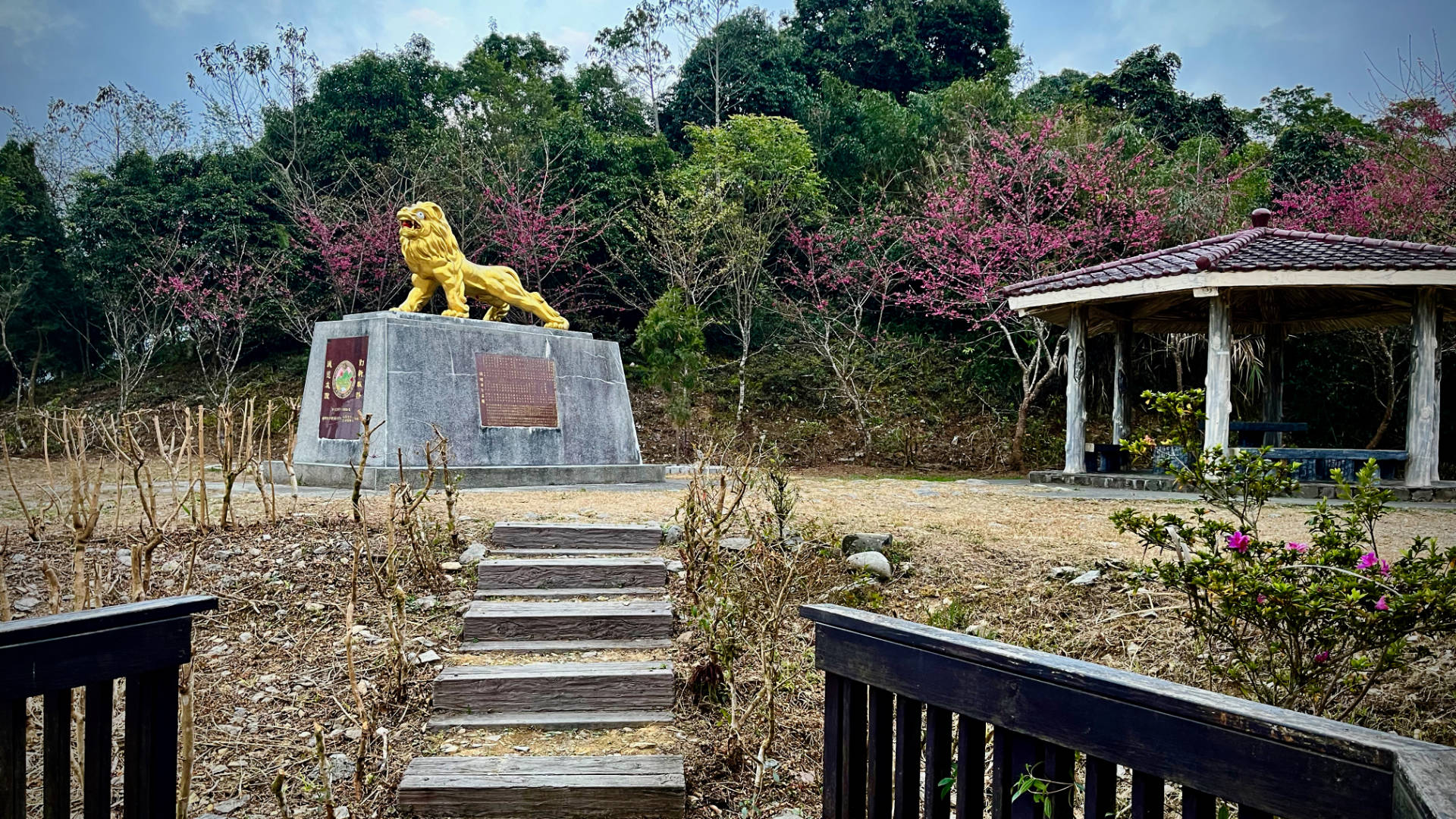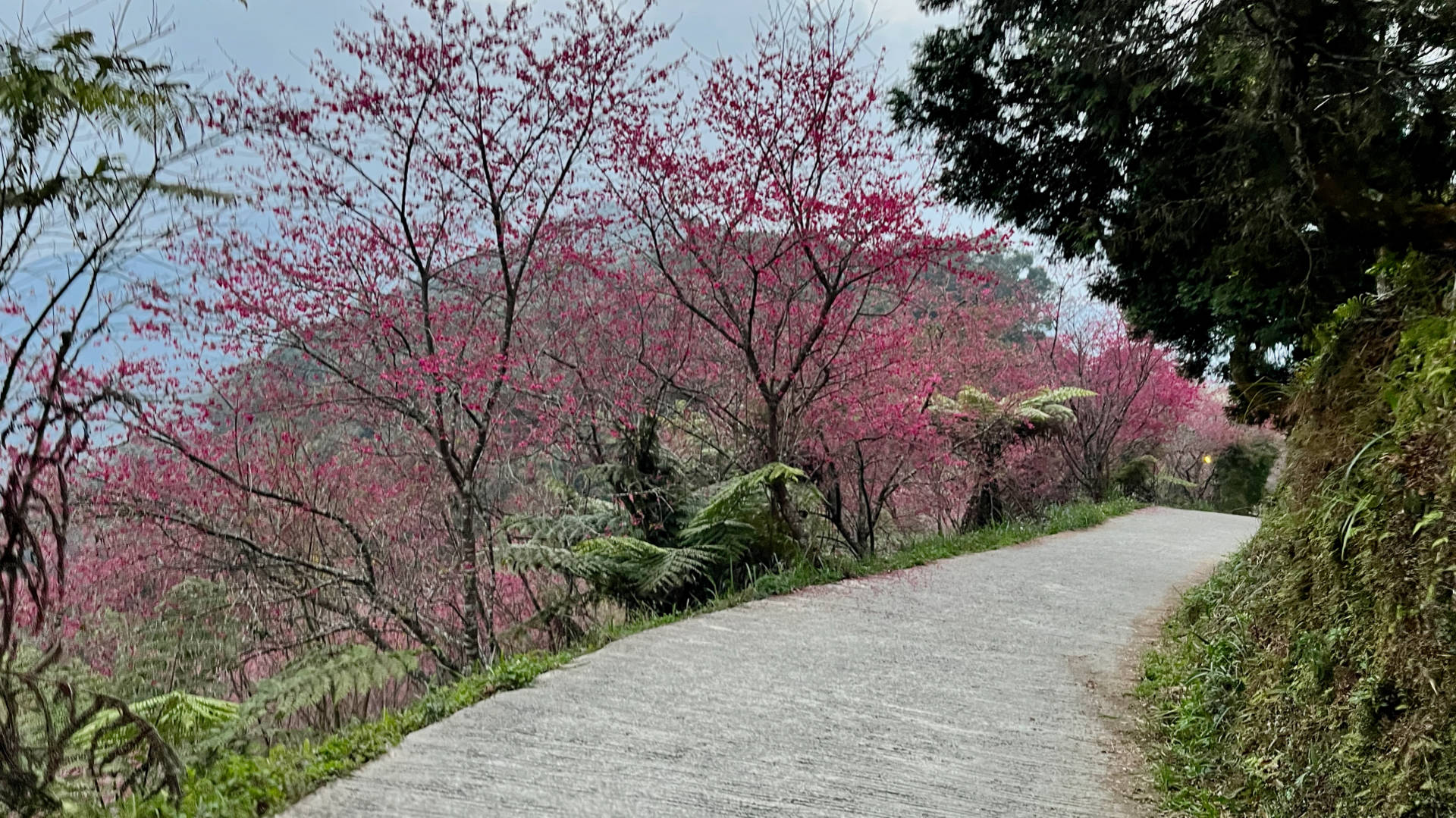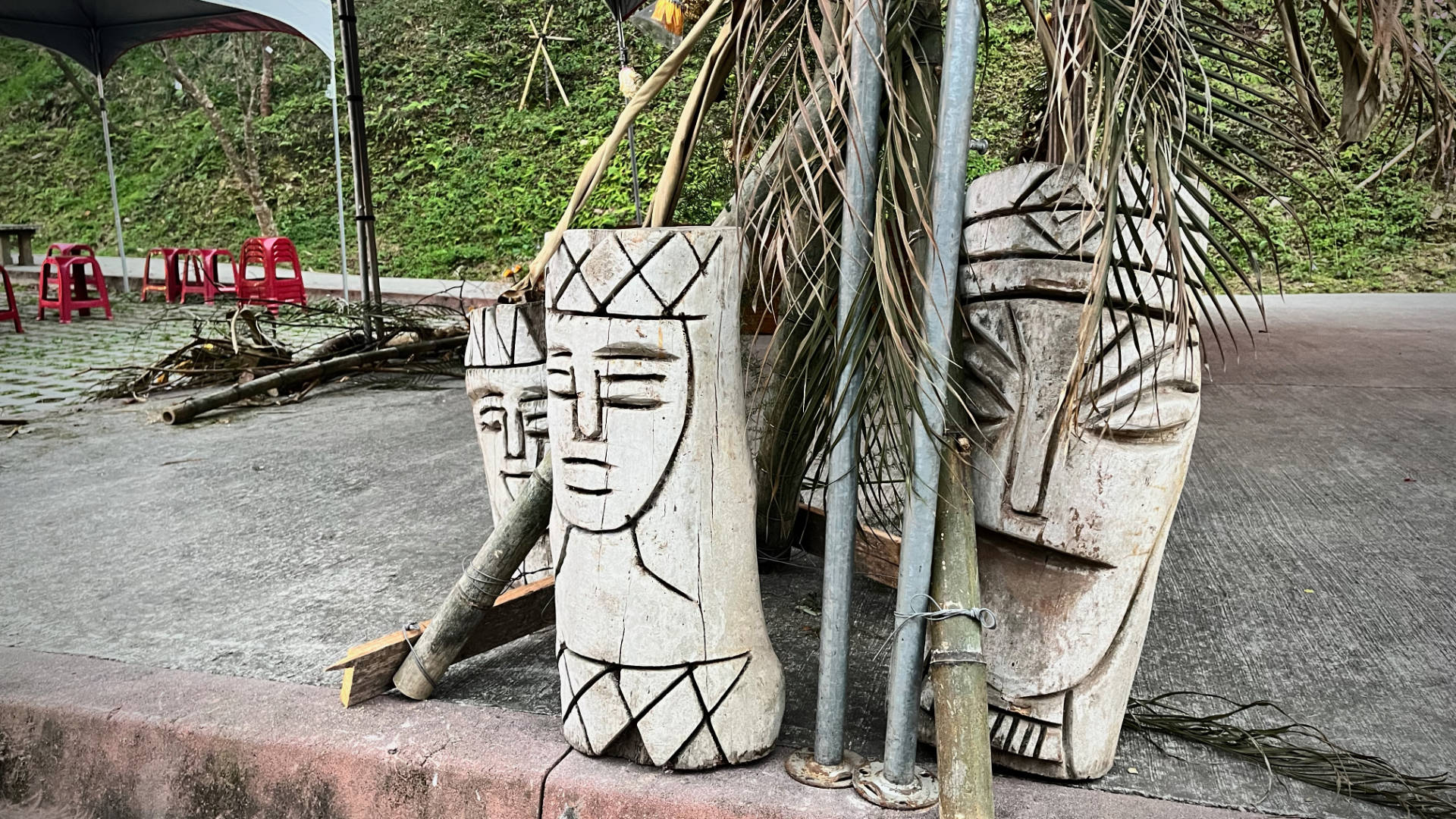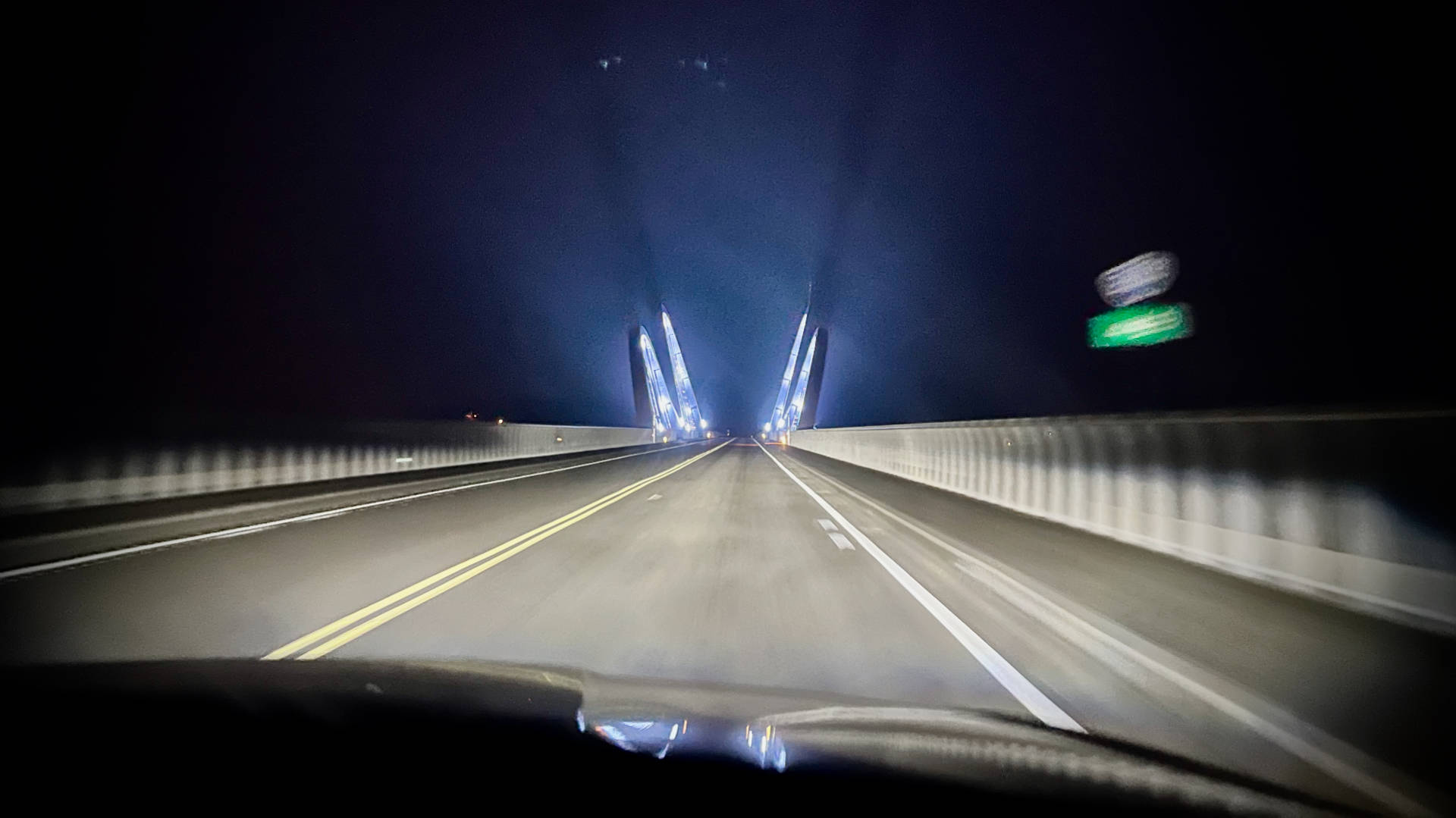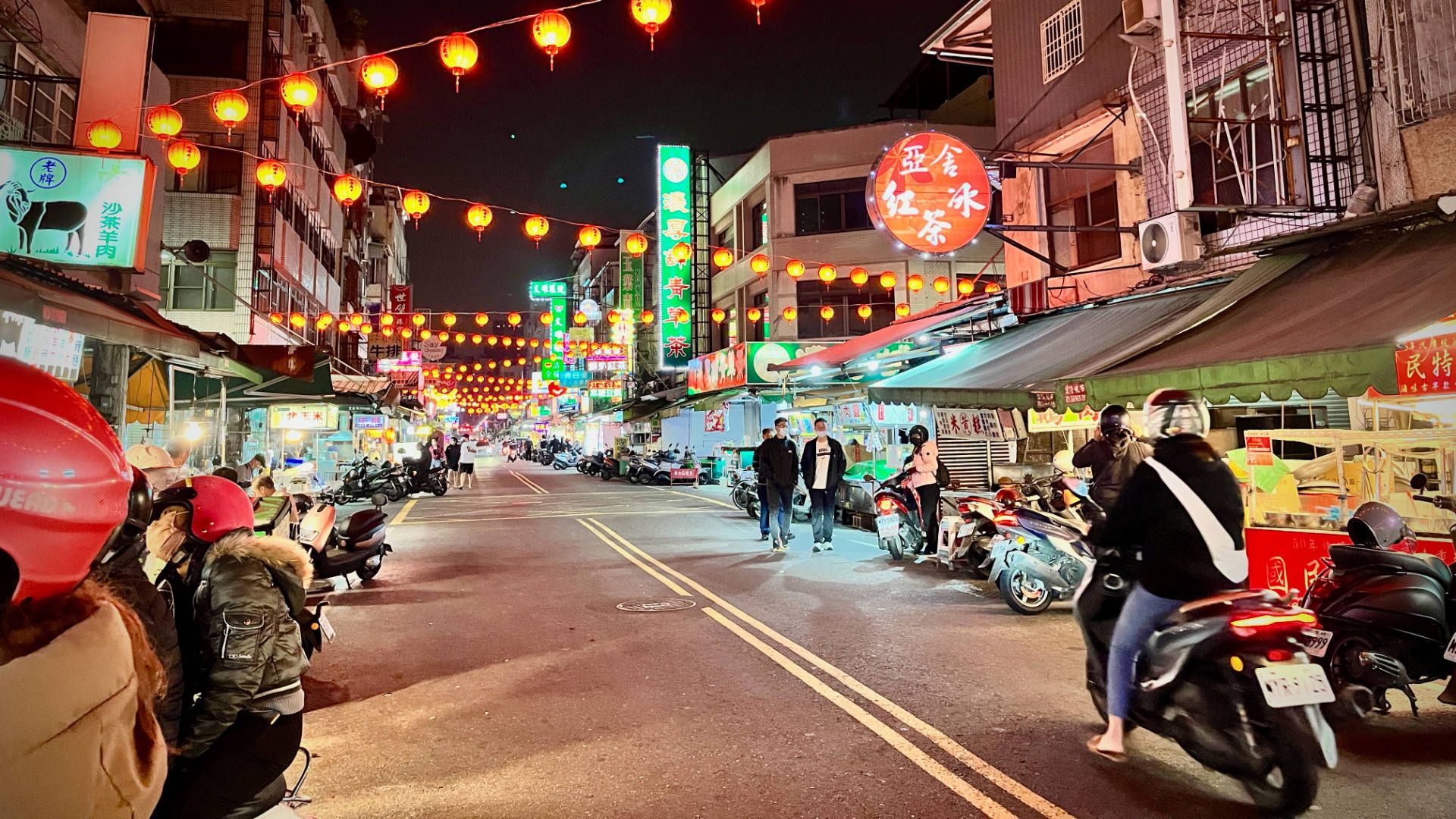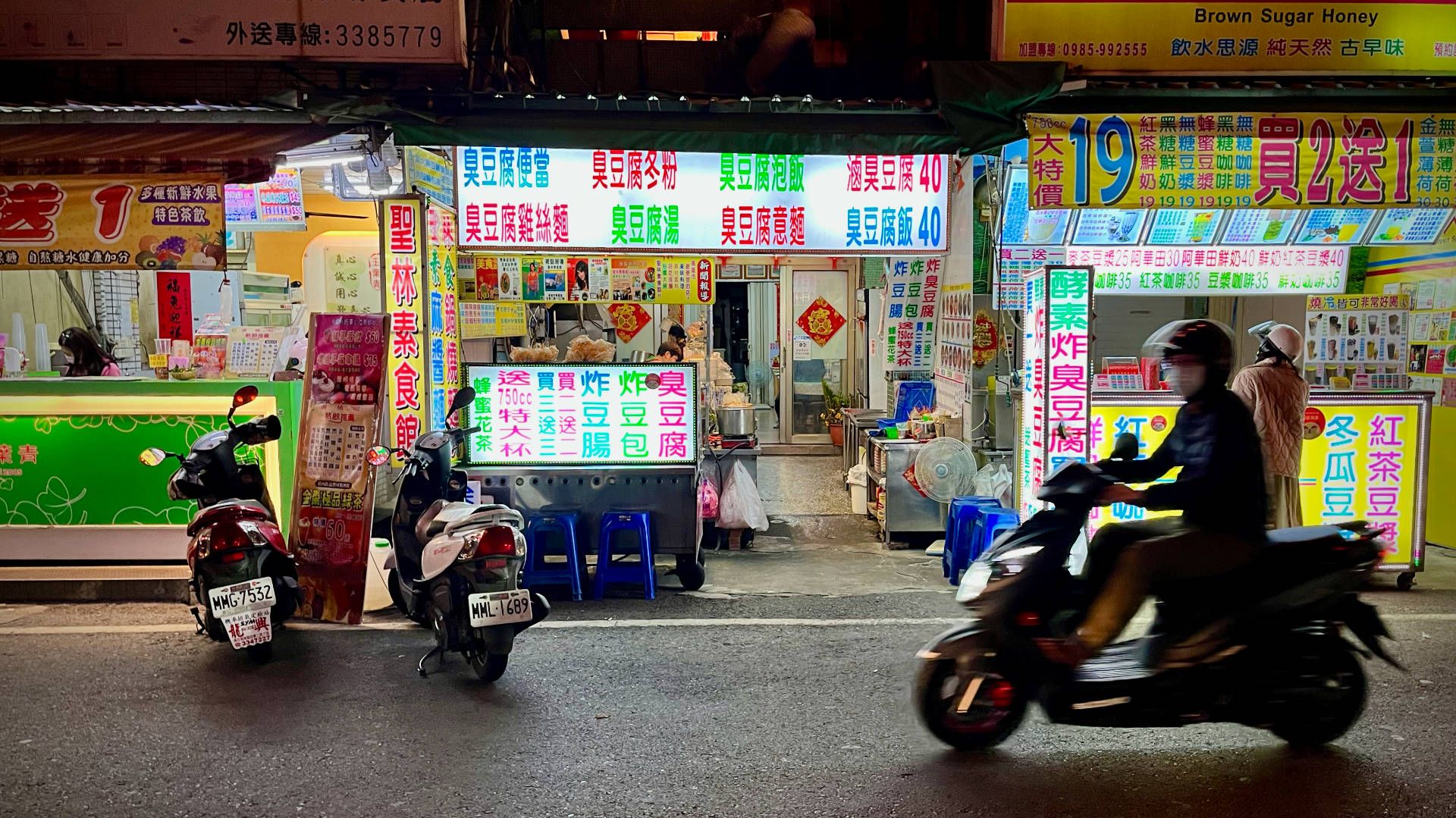 ---