Vacuuming my head after a $5.50 haircut
While I couldn't find one of Taiwan's infamous $5 street barbers, I got the next-best thing for just 50c more…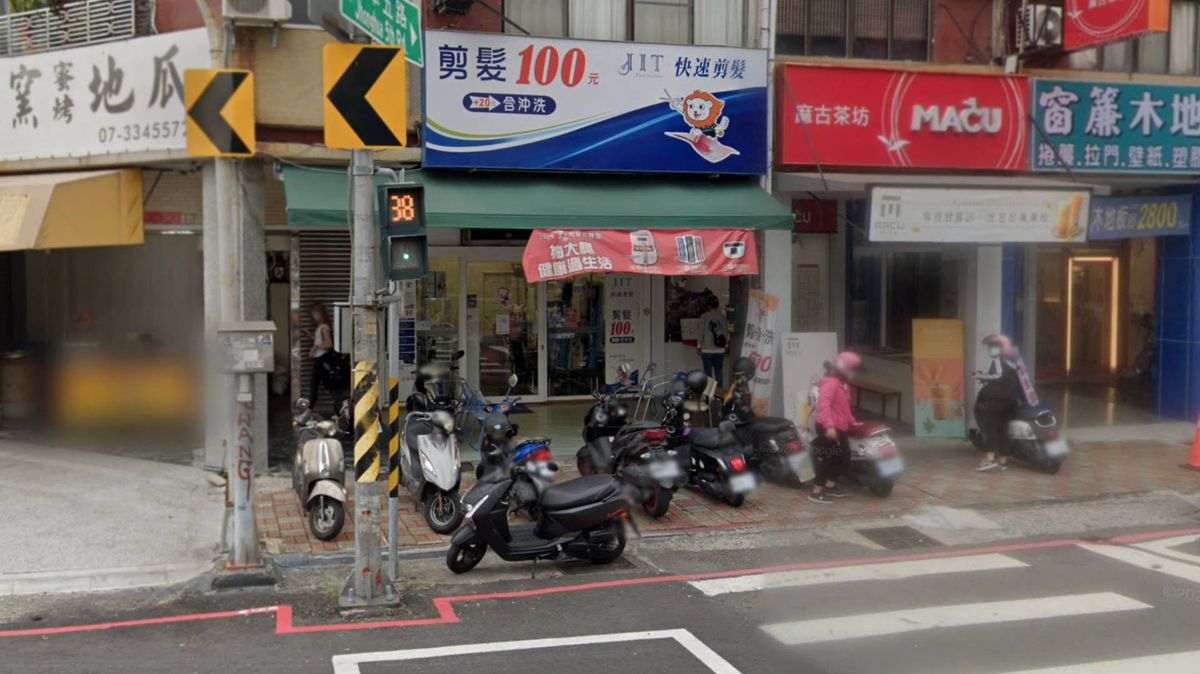 I recall a YouTube video where an expat raved about Taipei's $5 outdoor barbers, while his girlfriend made fun of his mediocre haircut.
I asked around and, while I couldn't find the same thing in Kaohsiung, I did learn about JIT—a hairdressing chain that charges $5.50 for an indoor cut and vacuum.
(The vacuum part was new to me, too.)
So, after six weeks in Taiwan and clearly in need of a haircut, I waited for a relatively cool, non-sweat-inducing day, and walked to my local JIT.
I entered and saw two hairdressers at work. There was also a customer sitting on a bench.
Both hairdressers ignored my arrival, so I also sat on the bench.
When it was my turn, the next available hairdresser gestured that I should go to a computer kiosk to buy a ticket. (I hadn't noticed the kiosk earlier. And as no other customers had entered, I hadn't been able to learn by observing.)
The cheapest haircut was NT$110 (NZ$5.50)—so the hairdresser kindly got me the right change and purchased my ticket, tapping the screen with the back of his comb. Then he gestured towards the chair.
He asked a question, and via the Translate app I asked for a little shorter and a little tidier. He said "hao", which means good or OK, and got to work.
The entire cut took about five minutes.
The hairdresser was extremely gentle. I recall thinking it felt like my hair was being cut by a cloud.
Taped to the wall in front of me, a poster suggested for an extra NT$180 (NZ$9), I could get a head massage; or for NT$500 (NZ$25), I could have a designer cut featuring a lightning bolt shaved in the side of my head.
I stuck with the basic package.
My cut looked great from the front, although later I saw the sides weren't as tidy—but better than you'd expect from a $5.50 soft-as-a-cloud five-minute haircut without the $25 lightning bolt option.
The hairdresser placed his tools in a sterilizer that looked like, or possibly was, a toy oven. Then the magic happened: he pulled a flexible tube down from the ceiling, flicked a switch, and vacuumed my head.
In the context of a $5.50 haircut it seemed less strange than you might think.
He was careful, but I still closed my eyes—lest they got sucked away, along with my stray hairs and dignity.
The vacuum was quick. Maybe 20 seconds. Then I was guided to the back of the room for a vigorous hair wash. (Imagine a free trial of the $9 head massage promised on that poster, and you get the idea.)
Next, the hairdresser wrapped my head in a towel, guided me to a stool in front of a mirror, put a hairdryer in my hand, and left me to it.
I glanced to my right, and saw he was already serving the next customer.
I self-consciously dried and styled my hair. There were (probable) hair products on the shelf in front of me—unlabeled in white containers—but I didn't touch them as I wasn't sure if I'd paid for that upgrade.
Placing the hairdryer in its wall-mount, I got up to leave. Unfortunately, at the same time, my hairdresser began yelling—really yelling—at a young guy who'd come in the door.
So I chose to slunk past, half-whispering my thanks when he took a moment to breathe.
As I stepped outside, a middle-aged lady ran in, bowing and apologizing to the hairdresser. I assume her son had been banned from the shop.
No more $5.50 haircuts for him.
---