Kaohsiung Dragon Boat Festival
The fifth day of the fifth month of the lunar calendar marks the start of the Dragon Boat Festival…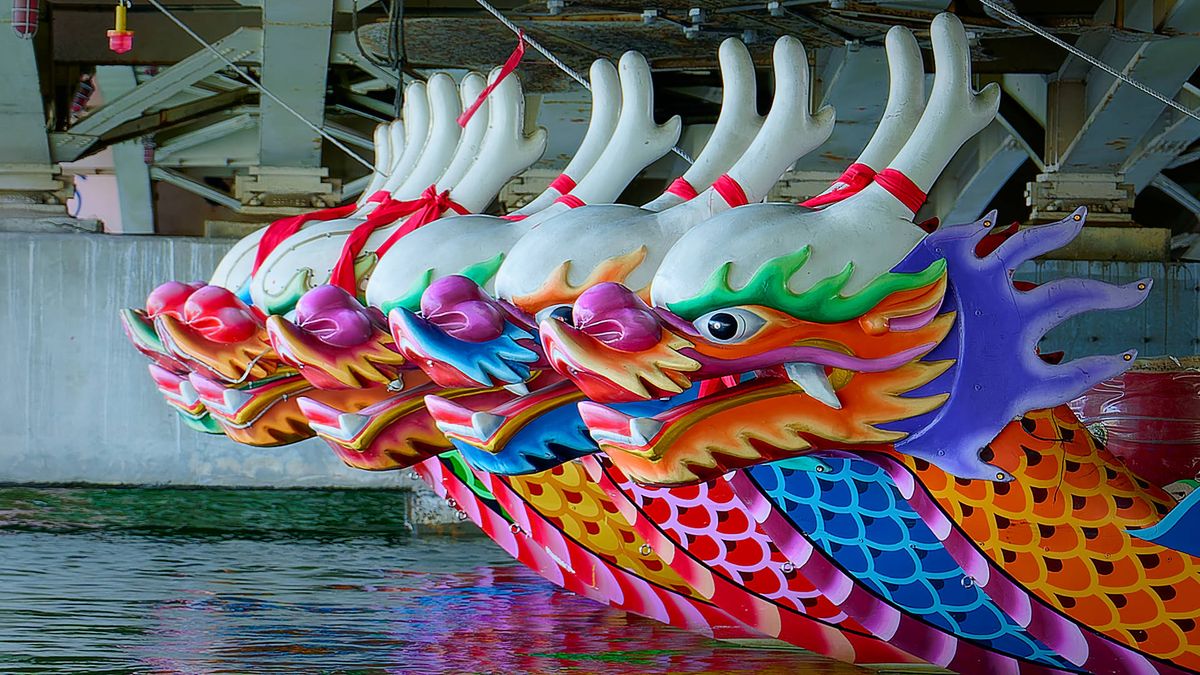 Taiwan's three-day Dragon Boat Festival kicked off with a public holiday on Thursday 22 June.
I missed that first day, but saw plenty of races yesterday, followed by a tug-of-war this morning.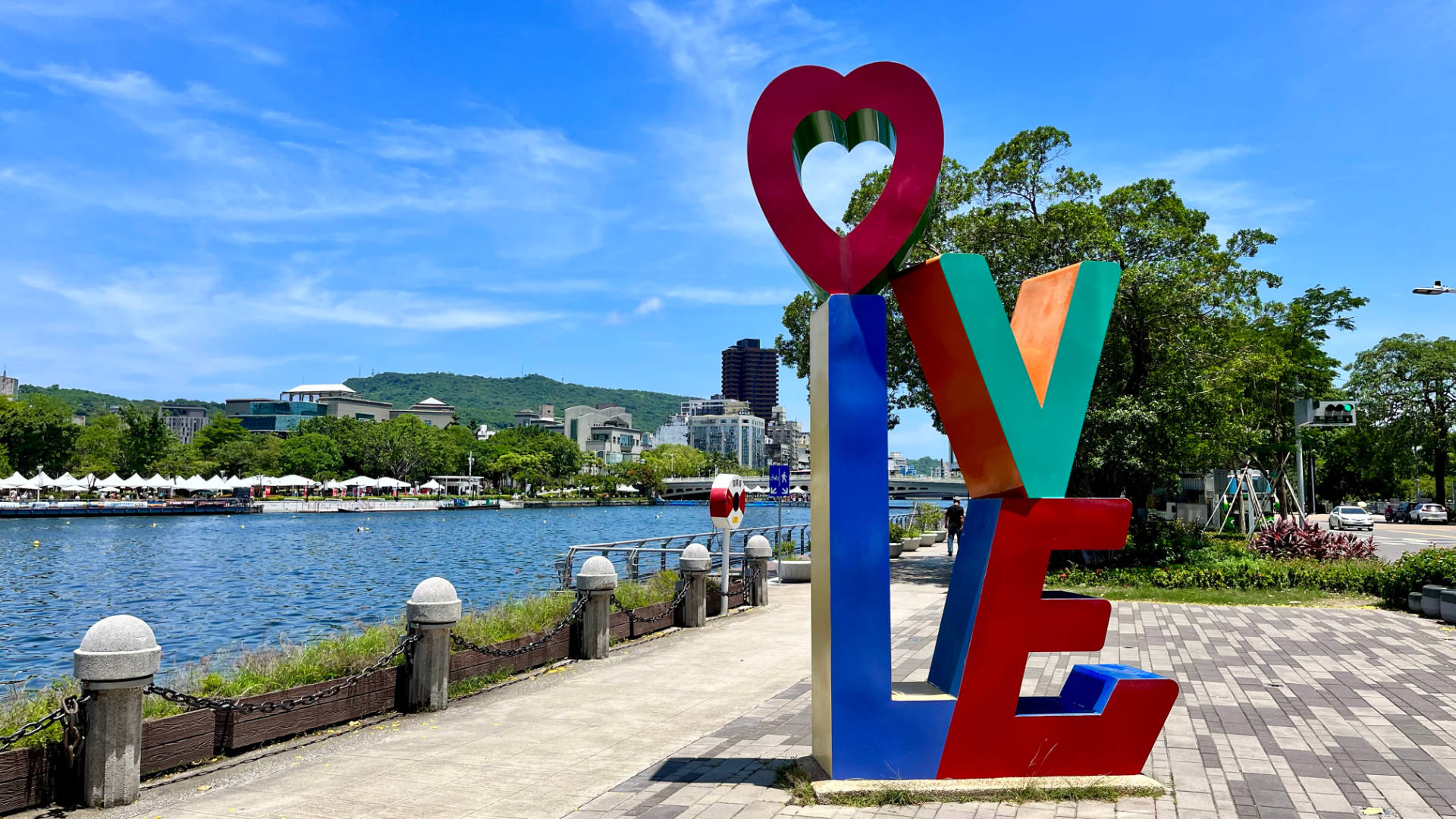 Some other cities host races at night, but Kaohsiung has a daylight schedule. This is good and bad, as the afternoon weather is beautiful but very hot: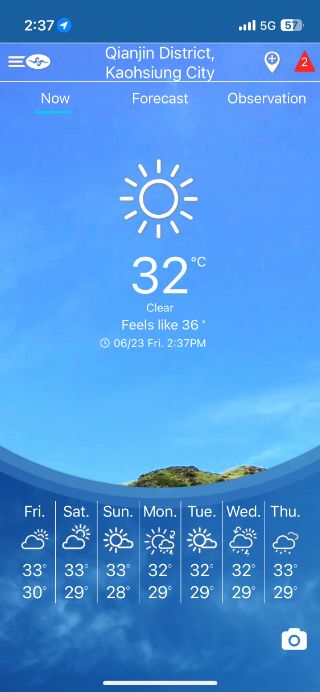 Racing takes place on a wide stretch of the river close to Love Pier. One of the bridges affords a great view of the starting point: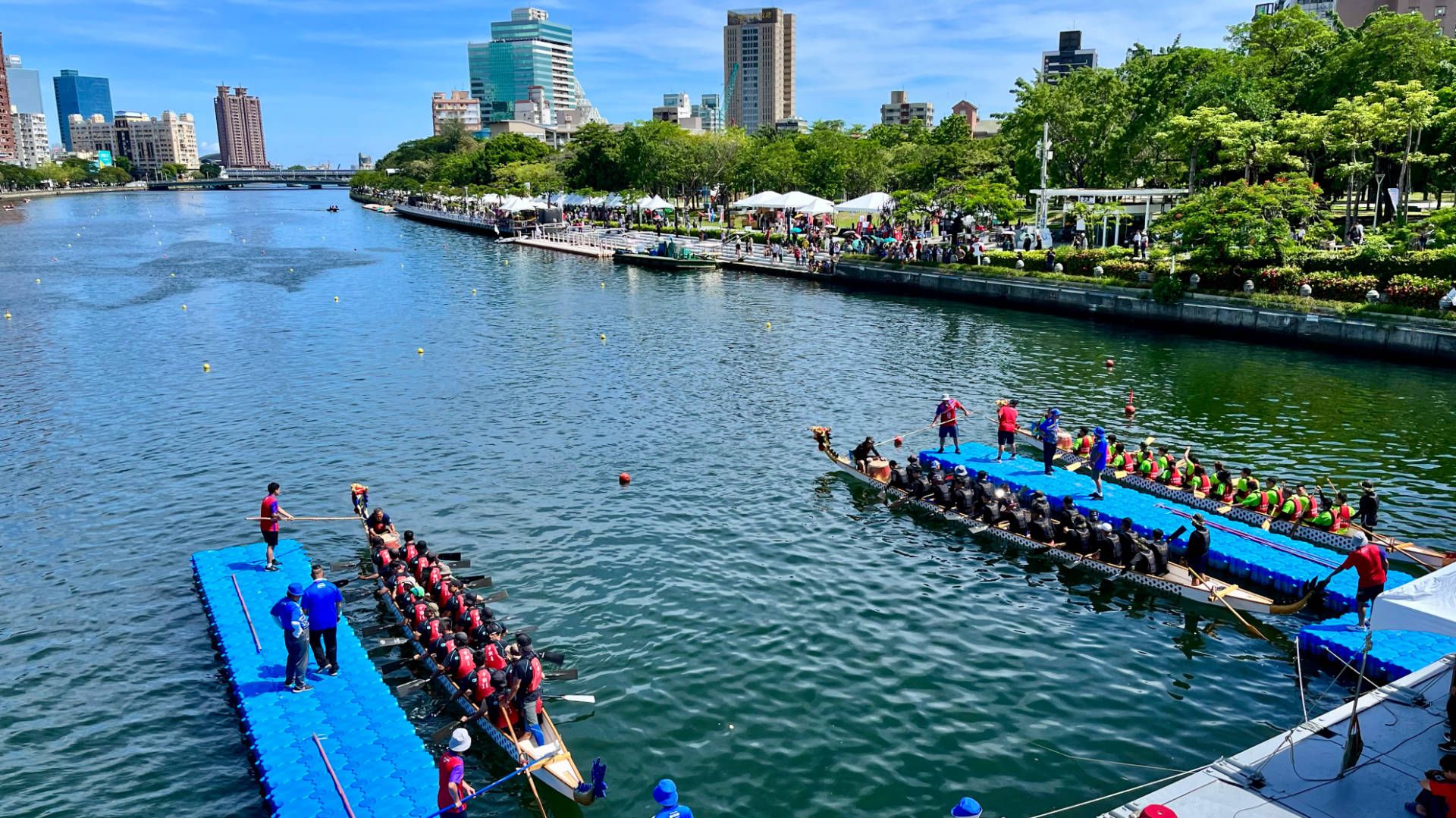 As each race begins, spectators yell out "jia you!" (加油), which means something like "come on!", "you can do it!", or "go for it!"
(Actually, it literally translates to "add oil"—which I learned you can also say when filling your scooter at the petrol station.)
Here's the start of one of the races:
Each boat has a crew of 22:
20 paddlers
1 steerer at the back
1 drummer at the front
Here are some more photos from the event: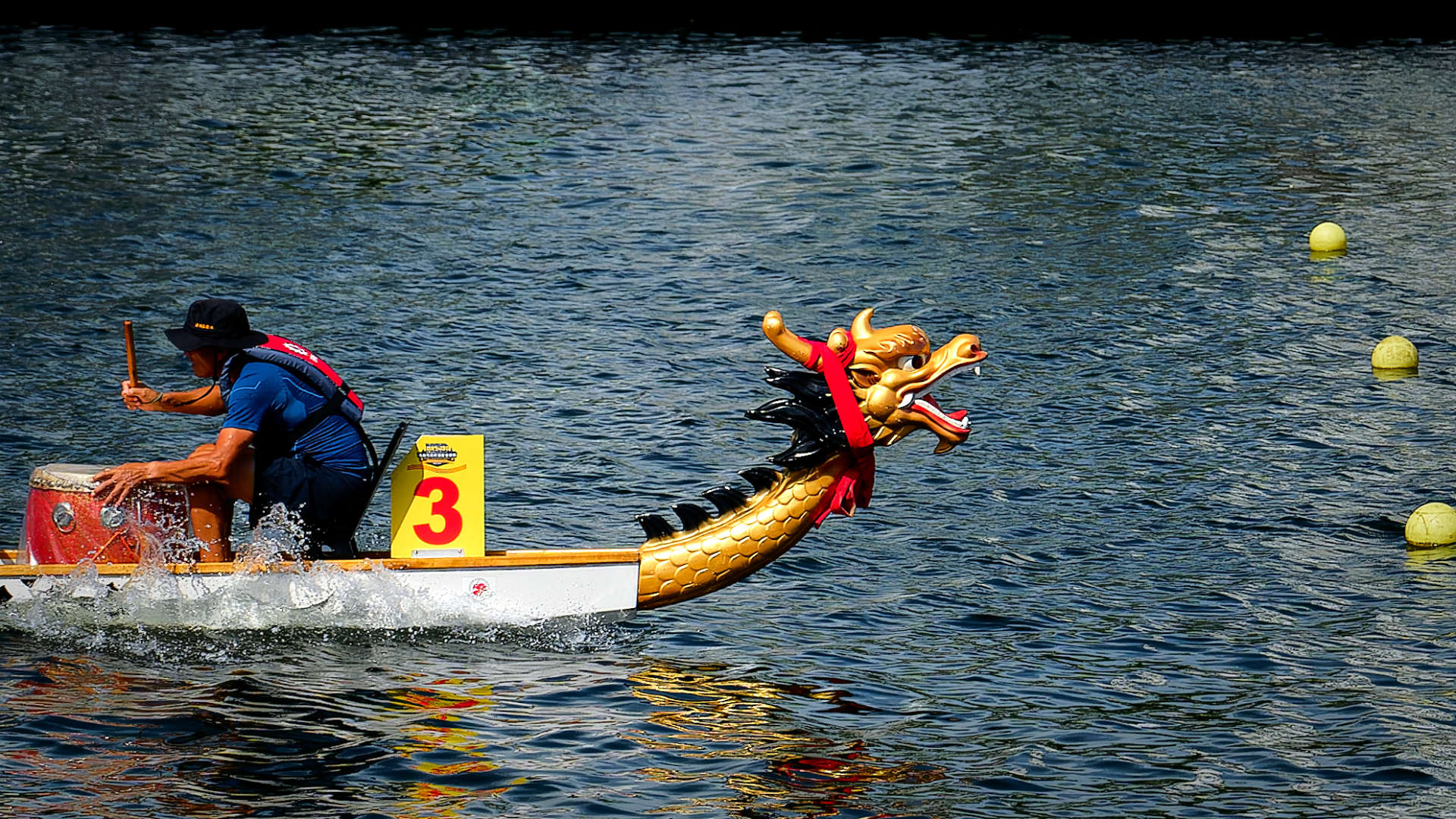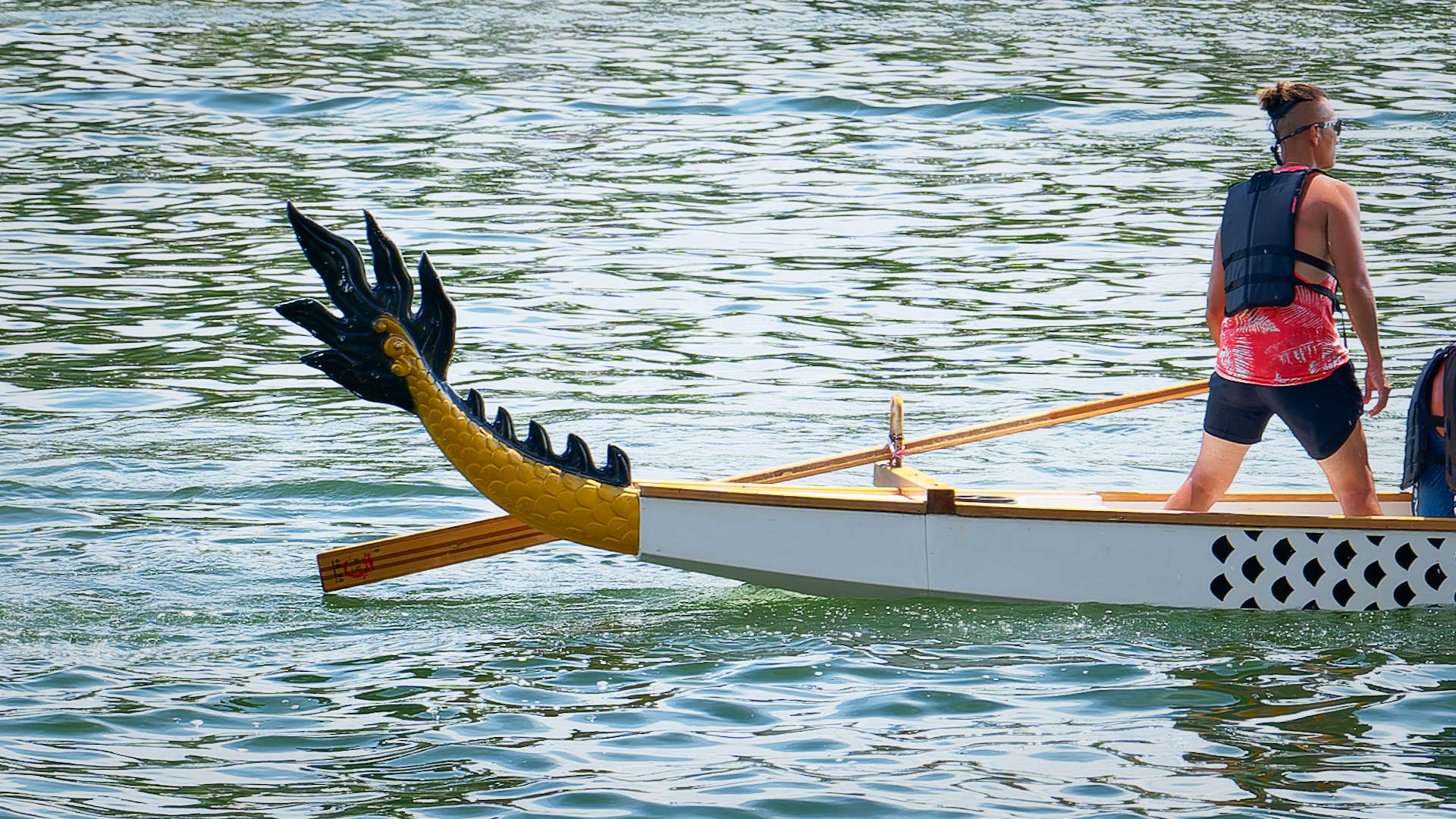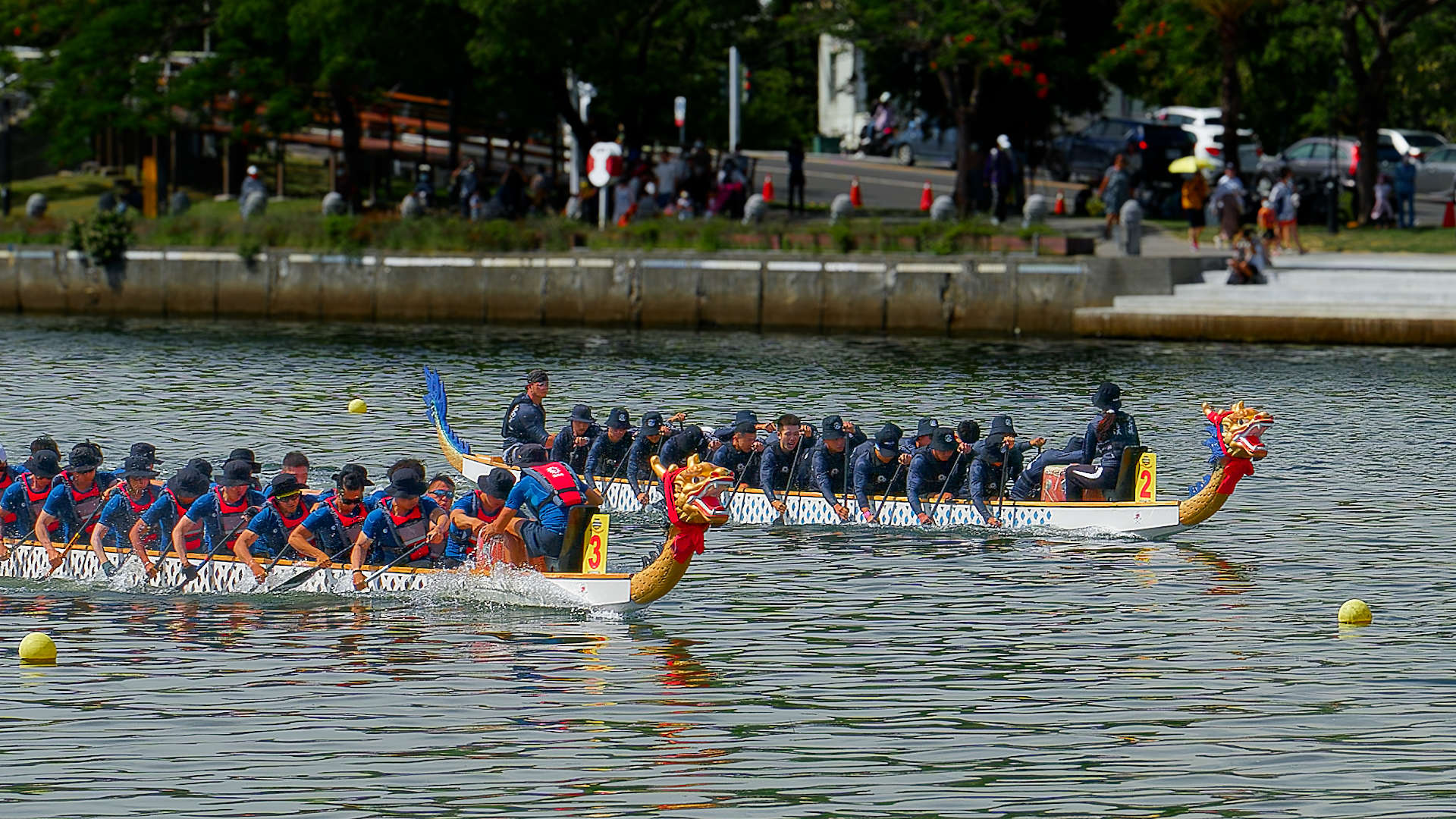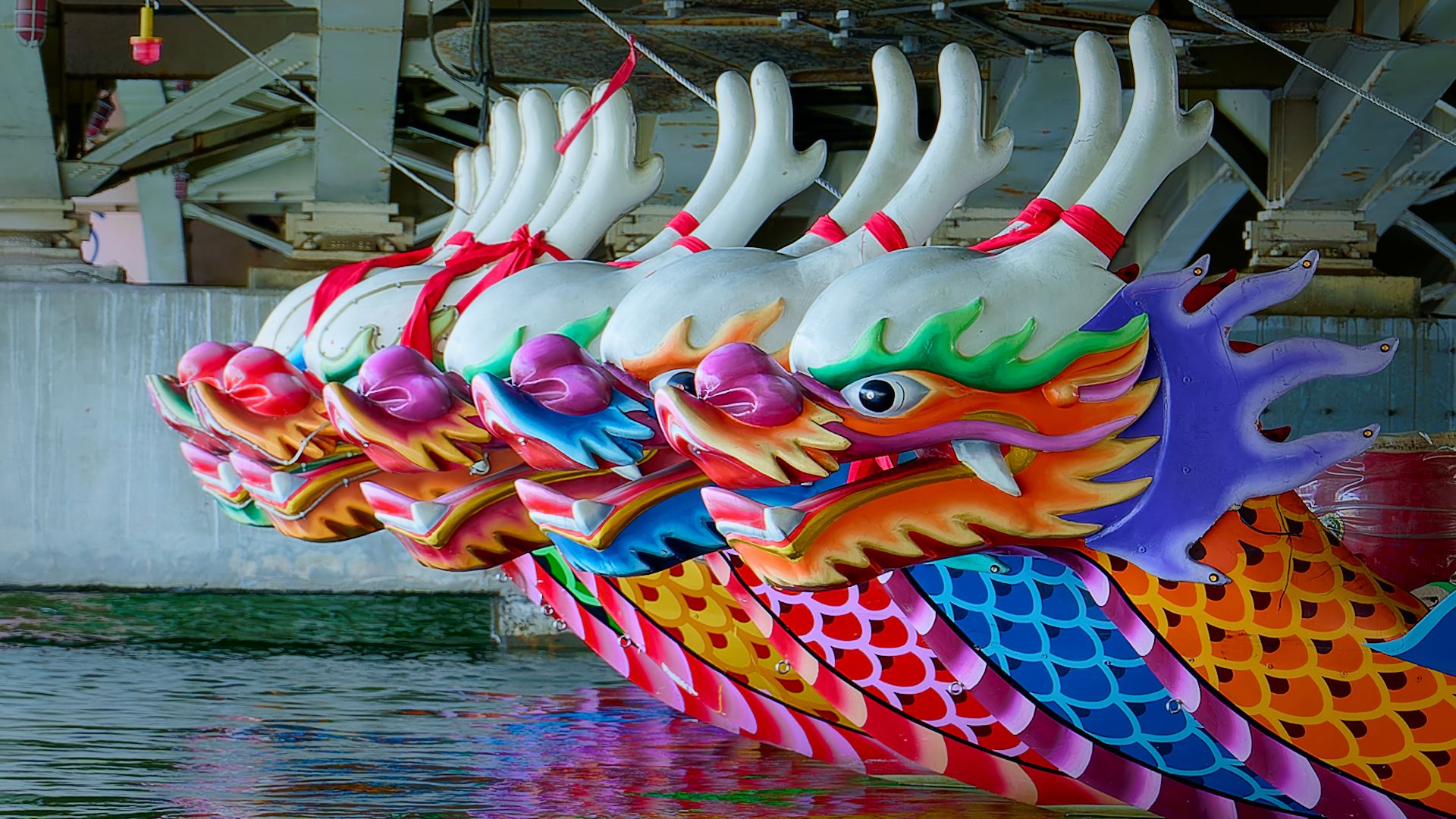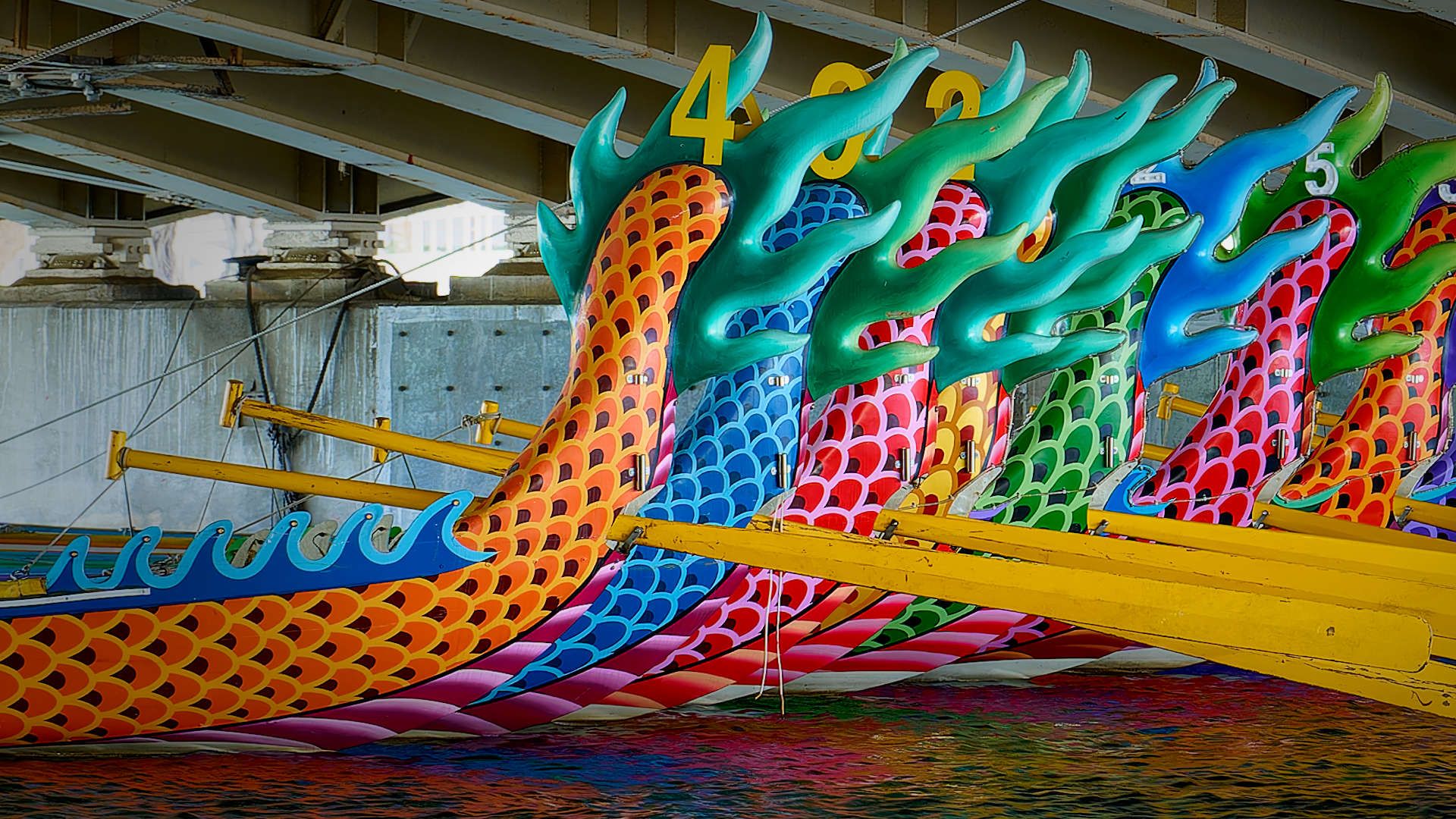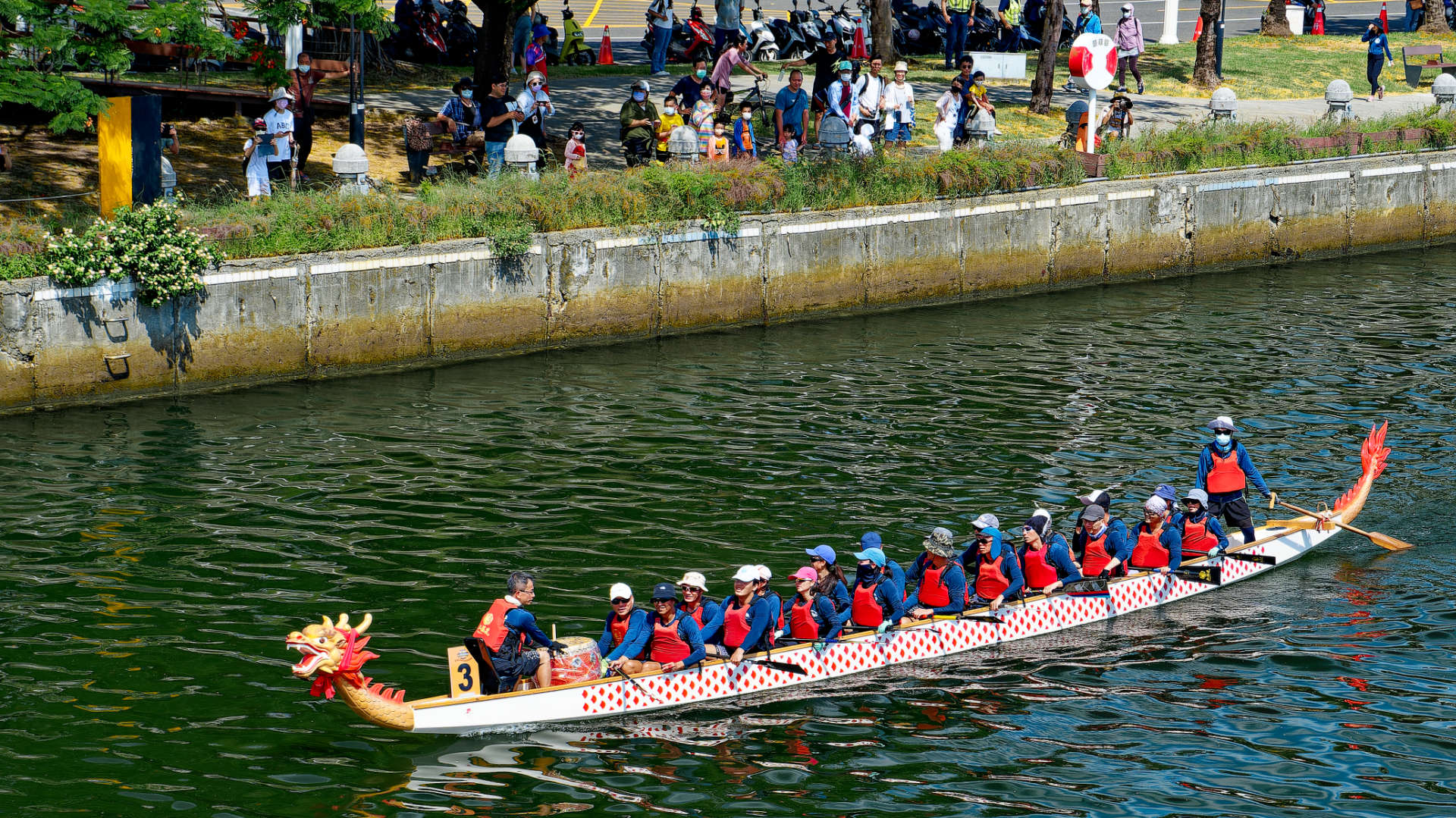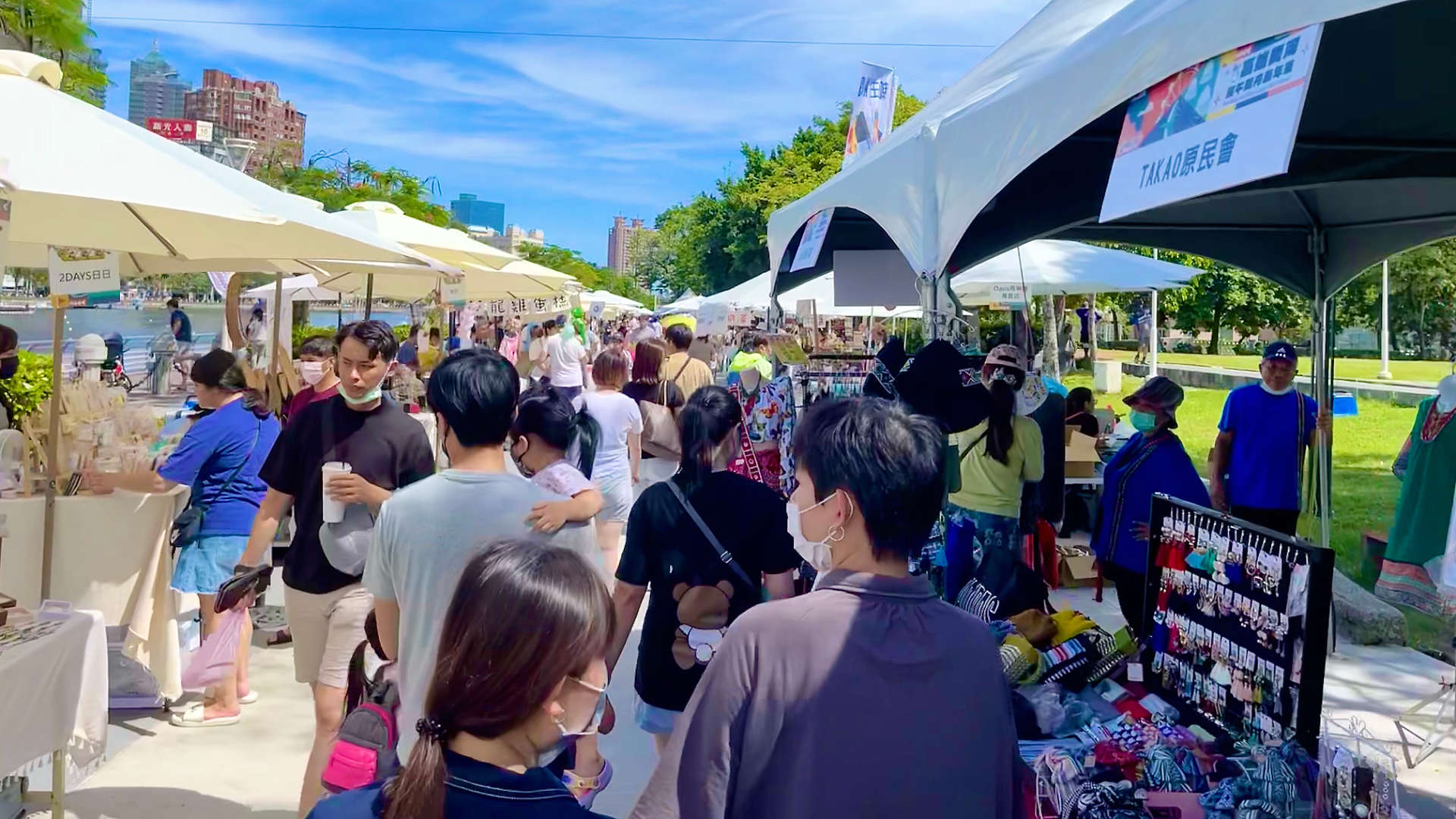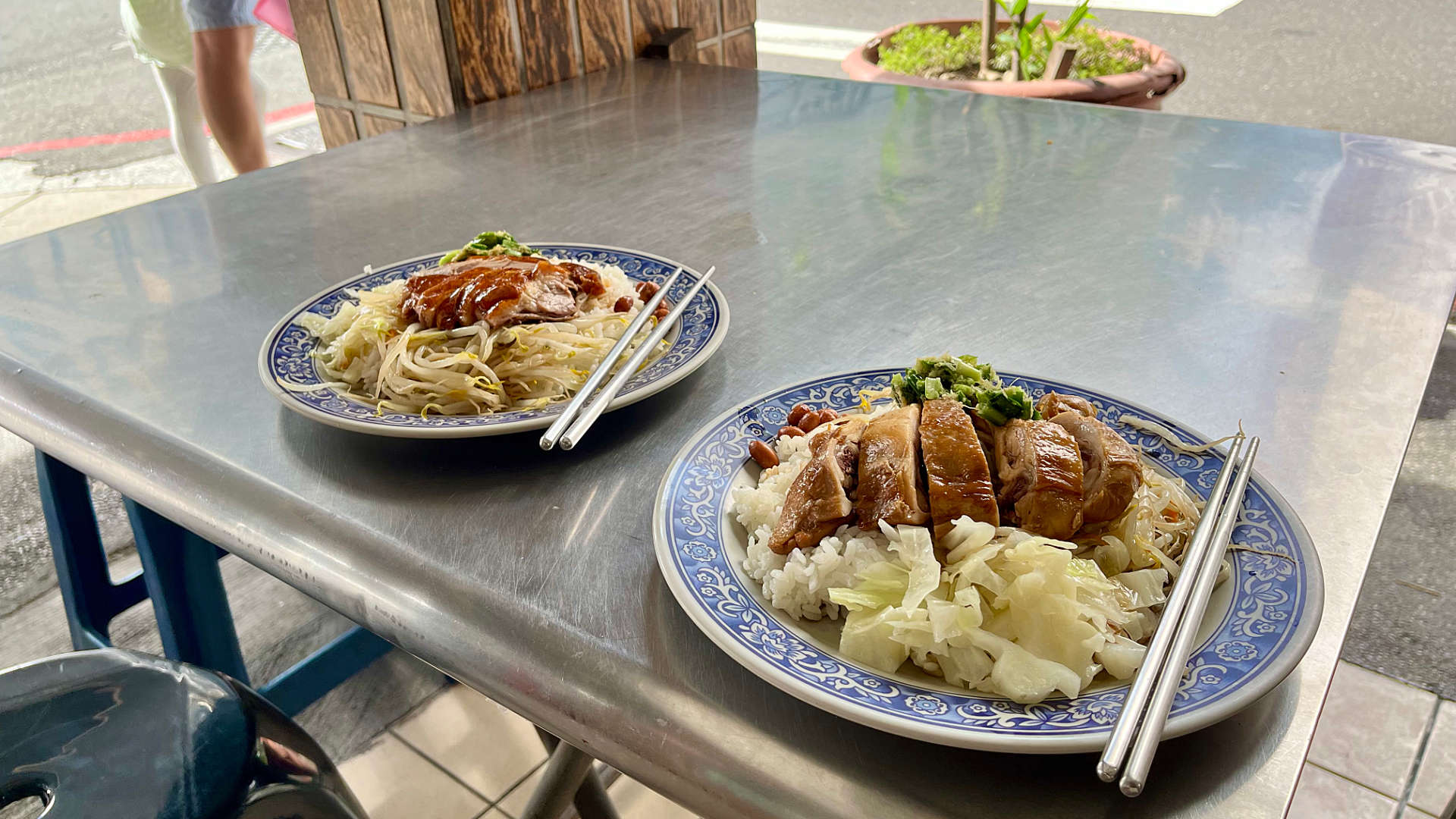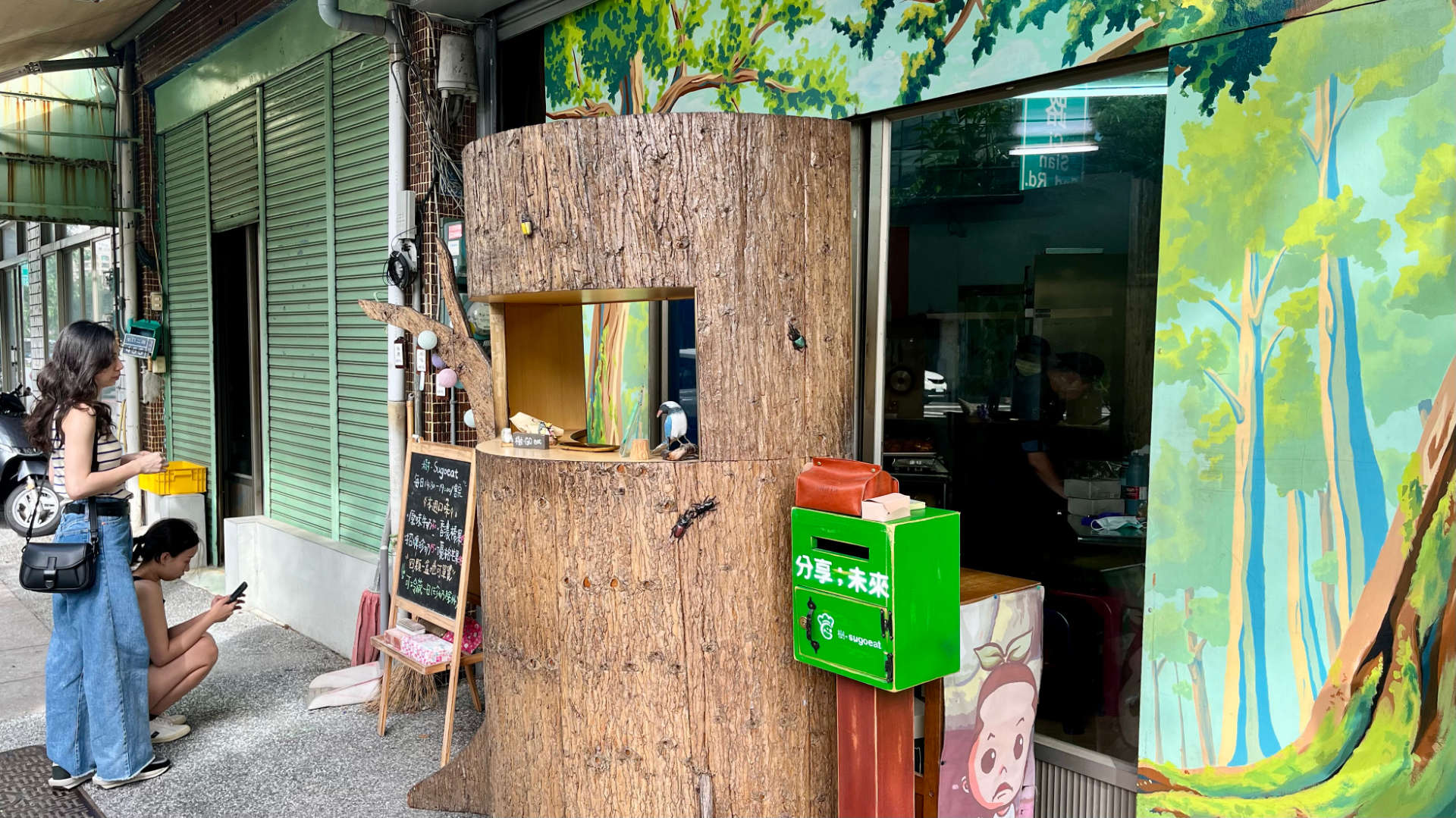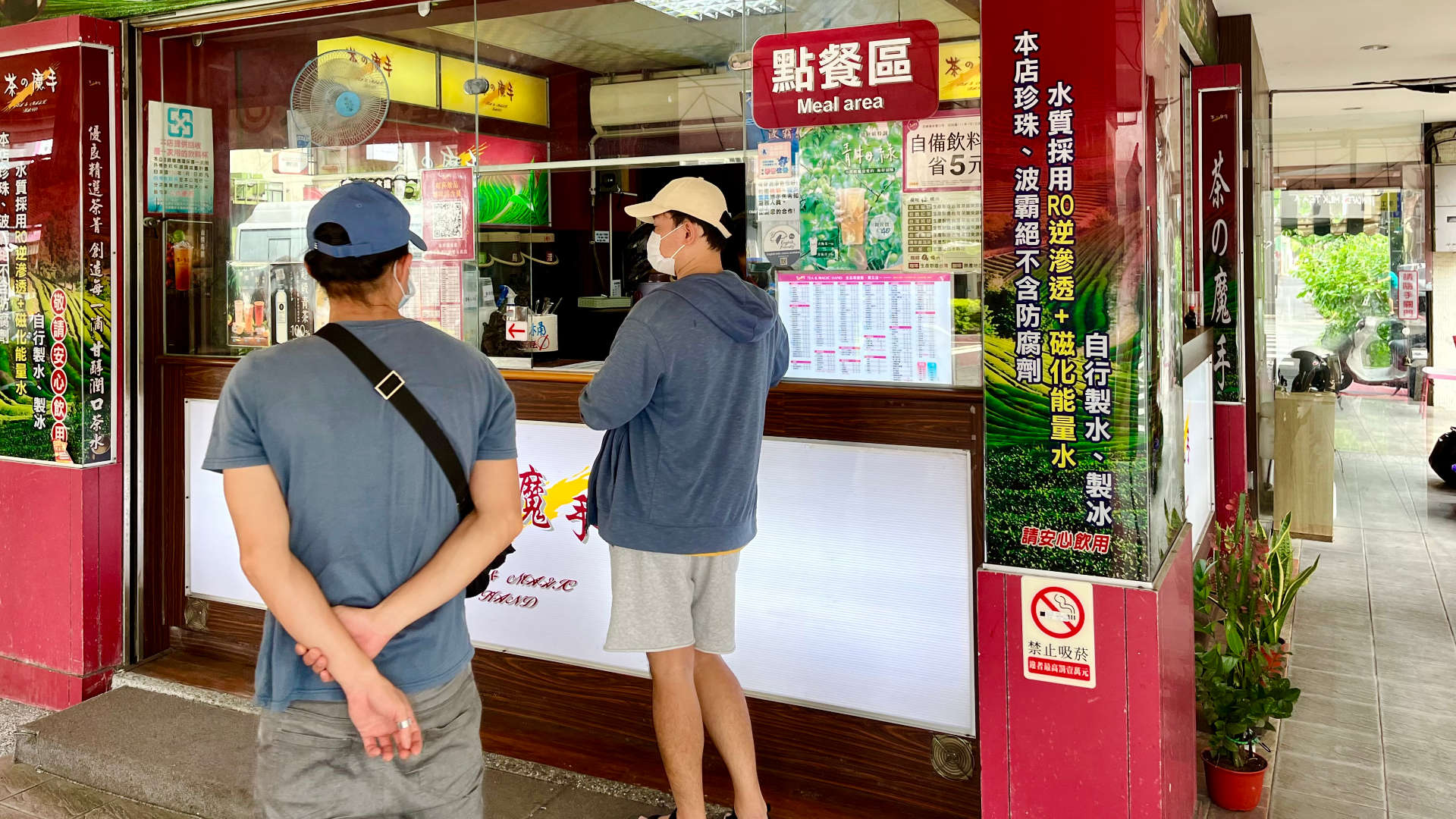 The next day, a tug-of-war
This morning I returned to Love River to watch the tug-of-war competition.
Two smaller boats—facing opposite directions—are connected with a rope. They try to pull the other team backwards to win: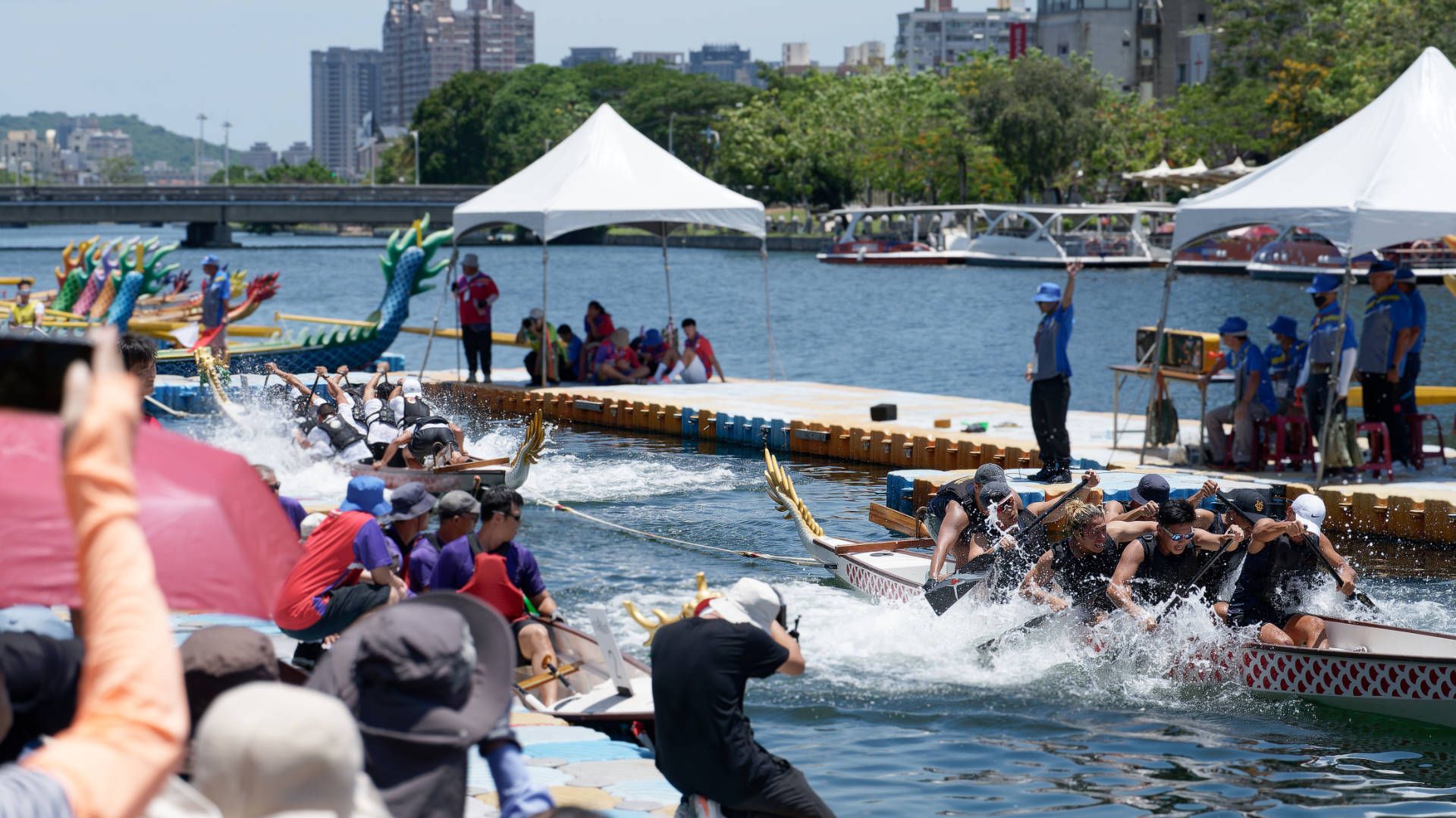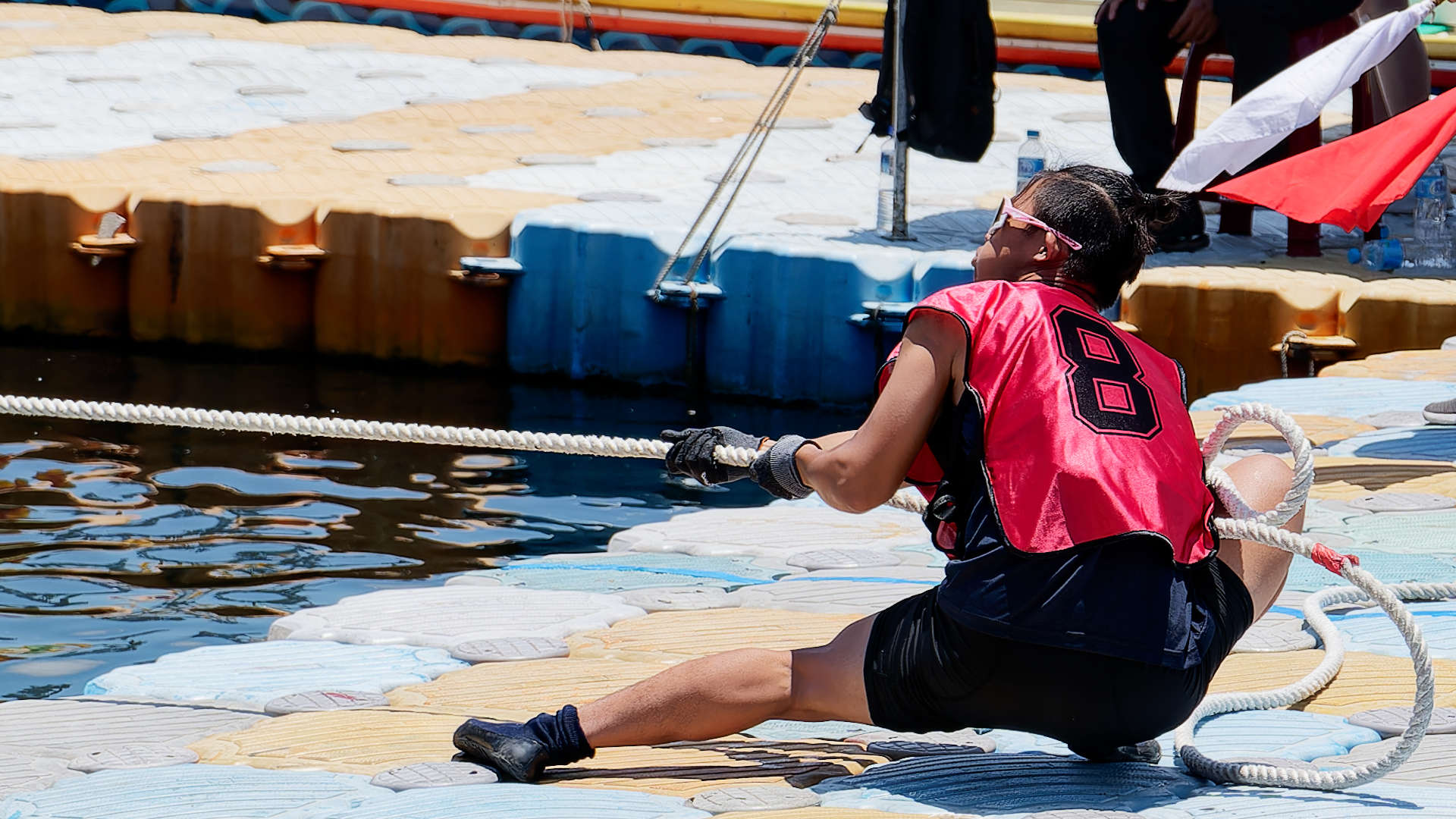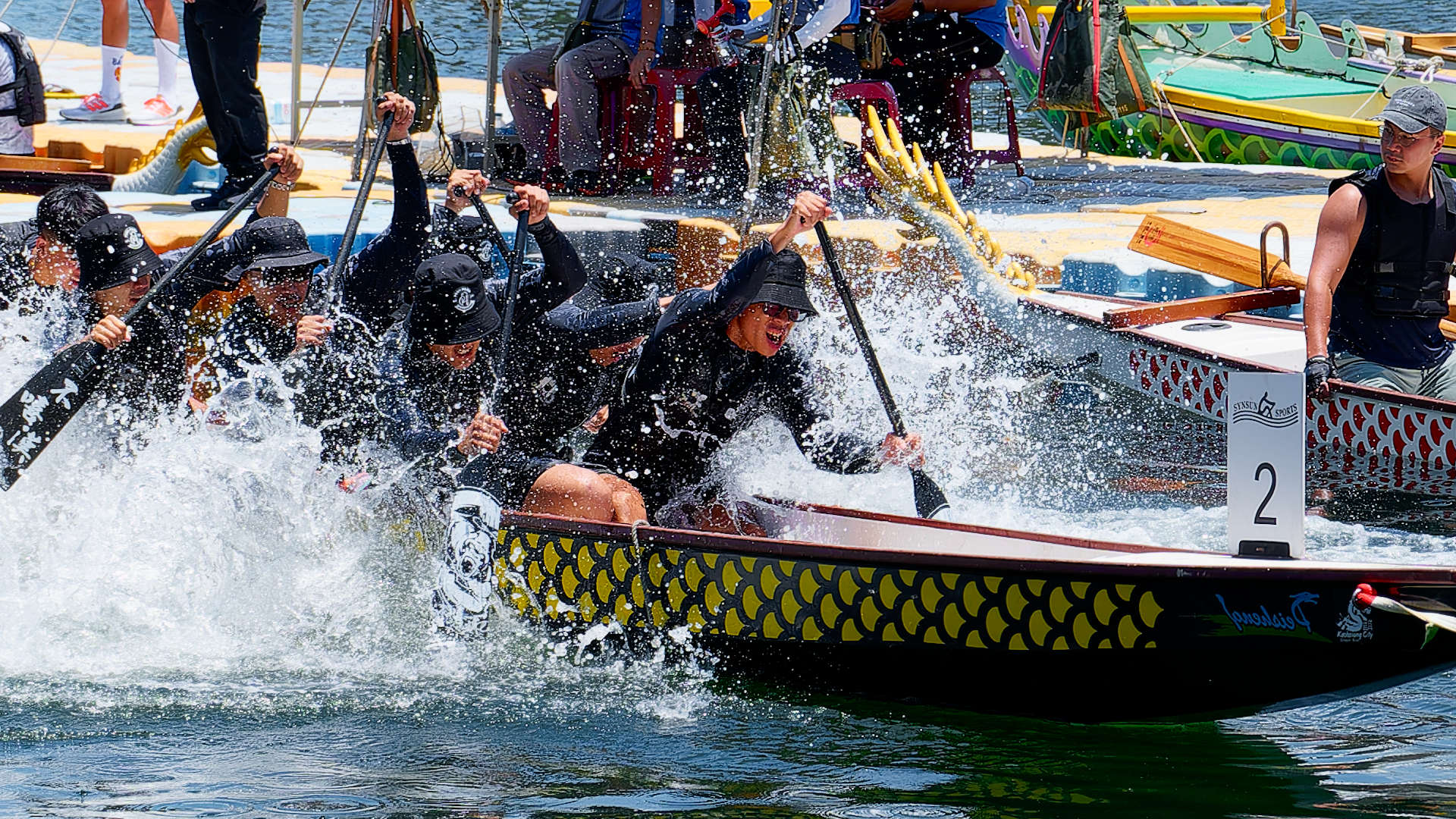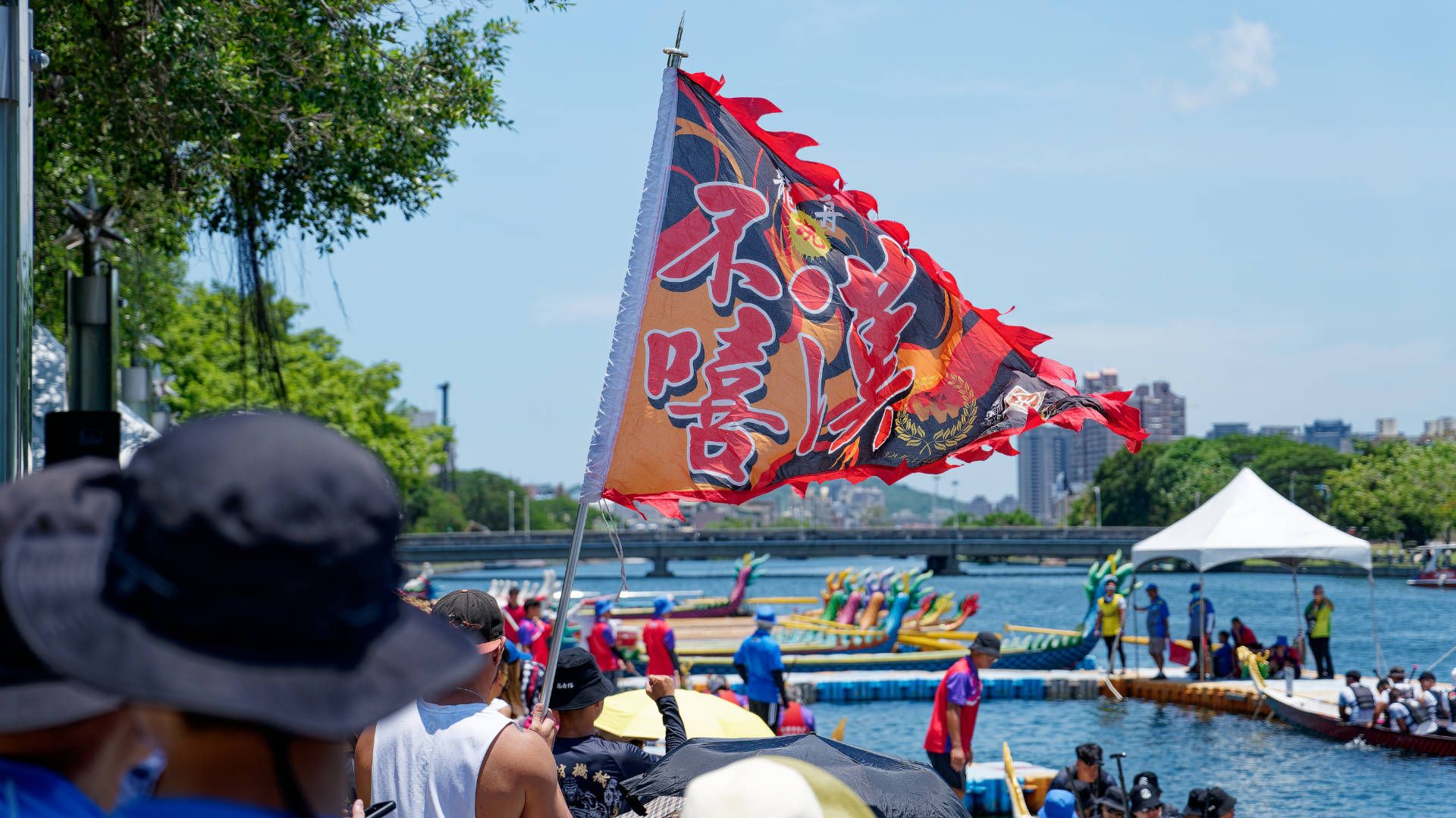 People have raced dragon boats for over 2,000 years
There are various origin stories for Dragon Boat Festival, but the one I've consistently heard is of Qu Yuan, a famous Chinese poet. In despair at being banished from his hometown, he drowned himself in the Miluo River—on the fifth day of the fifth lunar month—in 278BCE.
Locals rowed boats out to save him; an action now commemorated by the festival. After failing to find him, they threw zongzi (sticky rice dumplings) into the river so fish would eat those instead of gnawing on the body.
Zongzi subsequently became an important part of festival culture.
Meanwhile, a Taiwan-specific festival ritual involves trying to balance an egg at this time of year. (In China, egg balancing is practised during Lunar New Year instead.) Success allegedly brings good luck for the year ahead.
This past week at Chinese class, we were given a minute to balance an egg upright on a table. I was unsuccessful. However, there was an upside: I received a frozen vegan dessert zongzi as consolation for my pending year of bad luck.
---